Personal Injury Attorney in Oakland
Fierce Advocates for Personal Injury Victims and Families in California and Nevada.
About Our Personal Injury Law Firm In Oakland
Quirk Reed LLP is the go to firm for
all personal injury cases in Oakland.
No one anticipates getting injured and needing an Oakland personal injury lawyer. Personal injuries happen unexpectedly, often taking a toll on every aspect of your life. When they do, your choice of an attorney is the most important one you will make. You need a fierce personal injury lawyer who will fight for your rights.
At Quirk Reed, we understand the impact that an injury has on you and your entire family. You may be facing some of the biggest challenges of your life at a time when you really need to focus on healing. Negligent parties and their insurance companies may take advantage of your vulnerability.
When you need a Oakland personal injury lawyer who will stand with you and fight for you, contact the personal injury attorneys at Quirk Reed LLP. We will use our skills and experience to get the same amazing results that we've achieved for many of our previous clients.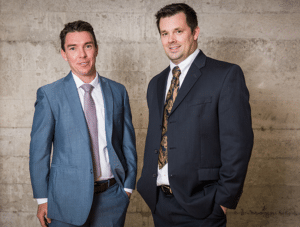 Client Testimonials
Nik is great. He's hard-working, communicates well with his clients, and will fight for your case!

It doesn't matter if your case is big or small, easy of difficult – Nik will take care of you.

I highly recommend Nik for anybody seeking a personal injury attorney.
Attorneys do not have a good rep, but this one is an exception! Mr. Reed took my case when nobody else wanted to and he won! He "held my hand" all the way and I very much appreciate his follow through and genuine care he displayed. There is nothing pleasant about having an accident, but he took the stress out of it! This is the kind of person I would love to have as a friend and I would definitely recommend him as a professional! I wish more attorneys were like him! I just wish I spoke to him before I filed a claim…
Logan and his team of professionals continued to collaboratively worked with me for positive outcomes beyond my expectations. Logan is focused and diligent. He's able to extend compassion while dealing with broad and complex issues. Logan and his team went far beyond what's expected with extreme proficiency and EXCEPTIONAL time management. Quality was never overtaken by quantity. Dealing with legal landscape may contribute to the strain you might already be experiencing, but know your trust in Logan is well placed!
Free Personal Injury Case Evaluation
Personal Injury Attorneys Oakland
"Where can I connect with a personal injury lawyer near me?"
Look no further. If you have recently been involved in an accident that resulted in your injury and you find yourself facing mounting medical expenses, forced time off of work, and mental distress, you need to contact a personal injury attorney.
Suffering a personal injury of any extent has the ability to change an individual's life and future beyond recognition. Rather than allowing your situation to create hopelessness or anxiety, it's time to take back control of your financial stability, health, and mental wellbeing.
Continue reading to learn about where to find a personal injury attorney in Oakland or contact Quirk Reed, LLP today to speak with a seasoned personal injury attorney about your situation.
Oakland Personal Injury Attorneys
What exactly is a personal injury attorney? And how does a personal injury attorney vary from a general attorney?
A personal injury attorney is a specialized lawyer that works with victims and their families in their pursuit of a fair settlement. Personal injury lawyers handle every aspect of injury claims and work with medical professionals and others involved with the case to find and negotiate an adequate compensation amount for the victim.
How Our Oakland Personal Injury Lawyers Can Help
Here at Quirk Reed, LLP we have years of experience working with a wide range of different personal injury cases.
Our Oakland personal injury lawyers, Logan Quirk and Nikolaus Reed, have been working together to improve the lives of personal injury victims for nearly a decade and our legal team would be honored to assist you with your case.
At Quirk Reed, LLP, we have the capabilities and resources necessary to represent cases in a wide variety of personal injury spheres. Regardless of the circumstances or severity of your injury, we encourage you to get in touch with our law firm to schedule a consultation with one of our attorneys.
Having an initial consultation together will help us better understand your situation, as well as help you understand our communication style and what to expect from working together.
Our personal injury services include:
There are roughly six million car accidents every year in the United States. Victims of car accidents suffer physically and mentally as they struggle to recover and afford the costly medical treatments necessary to heal.
If you were involved in a collision through no fault of your own (whether due to the negligence of another driver, poor road conditions, or other factors), then you deserve financial compensation for your injuries, expenses, lost wages, and suffering.
To take the first step towards achieving justice for your case, partner with an Oakland attorney who has a proven track record of success with the car accident cases.
Uber is an extremely popular form of transportation for people who live in the city and don't have their own cars.
If you are one of the millions of people who use Uber on a daily basis and you've just been involved in an Uber accident, it's essential to get compensation for any sort of medical expenses that you experience as a result.
Partnering with a reliable Oakland personal injury attorney ensures that you get the kind of legal help that you need to get a satisfactory settlement.
As more and more people turn their attention towards leading a greener lifestyle, more and more cyclists fill the city streets.
With cycling as a primary means of transportation for many young adults or fitness enthusiasts, it's essential to understand the risks of the road as well as what to do if you are involved in a bike accident.
Cyclists have the potential of sustaining serious, life-altering, or even fatal injuries if they are struck by a car. If you or someone you know has recently been involved in a cyclist accident, get the legal aid that your situation requires by getting in touch with Quirk Reed, LLP today.
Traumatic brain injuries (TBIs) range from mild (concussion) to severe, to fatal. This type of injury has the ability to alter an individual's personality, leave them with permanent physical or cognitive impairment, and is responsible for a host of mood disorders.
While mild traumatic brain injuries (such as concussions) are accompanied by the likelihood of complete recovery, severe TBIs often result in lifelong impairment with no hope of full recovery.
TBIs may occur in a wide variety of ways including slip and fall accidents, auto accidents, physical altercations leading to traumatic force, or carbon monoxide poisoning.
Due to the huge impact that a TBI can have on an individual's life, livelihood, and family, it's paramount that victims and family members work with an experienced personal injury attorney to ensure that they receive just compensation for their injuries and can afford the best medical treatments.
Wrongful death occurs when an individual dies due to the wrongful actions or negligence of another person. In wrongful death cases, a family member may take legal action against the party responsible for the death.
People such as the immediate family members of the deceased (the spouse, children, or parents) may sue for wrongful death along with domestic partners and financial dependents (depending on the state).
Other less common cases of wrongful death include:
Parents suing due to a miscarriage that was caused by another party
People who were financially dependant on the deceased suing for wrongful death
Relatives suing for wrongful death (such as grandparents, siblings, etc.)
Using your own two legs as a primary mode of transportation, while giving you lots of good exercise, can also be quite dangerous.
Getting struck by a vehicle or bicycle as a walker can result in broken bones, internal bleeding, traumatic brain injuries, deep bruising, skin lacerations, and more.
It's essential for all injured pedestrians to take care of their current and future health by partnering with a reliable personal injury attorney to ensure that their medical costs and mental wellbeing are taken care of.
Similar to Uber, Lyft is a popular means of transportation for city-dwellers who prefer not to have their own vehicles. Unfortunately, as with any means of transportation, collisions can occer.
Lyft accidents can result in whiplash, concussions, herniated discs, broken bones, and more.
If you were involved in an accident through no fault of your own, working with an Oakland Lyft accident attorney is the best way to secure compensation and medical help for your situation.
Being the smallest motorized vehicle on the road is both daunting and dangerous. While motorcycling can be a fun hobby or means of transportation, it's not without its safety disadvantages.
Motorcyclist accidents can occur for a number of reasons including drunk driving, motorcyclists being in larger vehicle's blind spots, poor weather conditions, or negligent driving.
Some of the most common injuries that motorcycle riders can sustain include:
Road rash
Broken bones
Traumatic brain injuries
Internal bleeding
Bruising and lacerations
If you've recently been injured as a motorcyclist, get the legal attention that you deserve by contacting Quirk Reed, LLP today. Our Oakland personal injury lawyers look forward to walking with you through your legal journey.
Being a commercial truck driver comes with major on-road responsibilities.
Not only do most truck drivers have to operate on the road for long hours, in poor driving conditions, and around narrow roadways, they are also almost always the ones blamed for any sort of accident.
If you are a commercial truck driver and you've recently been involved in a collision where you suffered an injury, partner with an Oakland personal injury attorney today.
In the United States alone there are more than four and a half million dog bite attacks each year — and less than a million of those dog bit victims receive medical care for their injuries.
Because so many people own dogs and allow their dogs to run off-leash in public spaces, it's no wonder that dog bite attacks are so common. Dog-friendly strangers can never truly know how an unfamiliar dog might respond to their attention — and all too often this can lead to a dog attack.
Complications that can arise due to dog bites include:
Severe mauling
Excessive bleeding
Infection
The need for skin grafting
A personal injury attorney specializing in dog bites, like Quirk Reed, LLP, can help you demonstrate negligence by the dog owner and help you fight for the compensation you need to recover.
Electric scooters are an environmentally conscious, convenient, and cost-effective way to get around in the city.
Unfortunately, scooter riders are sometimes involved in road accidents with other scooters, bicycles, motorcycles, cars, and pedestrians. A scooter accident can result in broken bones, internal bleeding, traumatic brain injury, lacerations, and other injuries.
If you've been injured due to the negligence of another driver, poor road conditions, or any other reason, then the scooter accident attorneys at Quirk Reed, LLP, can help. We'll aggressively pursue compensation for your injury-related expenses, doing our best to give you the space and financial resources you need to recover.
Why Should I Partner With a Personal Injury Attorney in Oakland?
Is it really necessary to work with a personal injury attorney?
The short answer is, yes — and here are four reasons why.
A personal injury lawyer can handle the communication. There is a lot that victims can say or do that could potentially reduce their settlement number. This is why it's essential to work with a lawyer and have them doing all of the communication with the parties involved.
An Oakland personal injury attorney takes care of all of the legal details. They know who to contact and when, so you can just sit back and focus on recovery.
Your Oakland personal injury lawyer knows how much to ask for. Most people don't understand just how much a personal injury will end up costing them. Hiring a personal injury attorney ensures that everything is accounted for in your settlement number (present and future medical expenses and lost wages, etc.).
A personal injury attorney alleviates stress. Legal situations lead to stressful times, but instead of having to bear the weight of your legal circumstances on your own shoulders, you can hand them over to an experienced attorney.
What To Look For In a Personal Injury Attorney
What qualities should you be looking for in a personal injury attorney?
Having the right personal injury lawyer by your side can make a world of difference in the upcoming legal journey. The attorney you partner with directly affects whether you have an anxiety-inducing legal journey or a more relaxed one.
Here are nine qualities that you should look for in an Oakland personal injury attorney.
You want a personal injury lawyer who has great communication skills — not someone who ignores your calls or emails.
You should partner with a lawyer who is a good listener and exercises empathy.
Your personal injury lawyer should be detail-oriented and thorough. You shouldn't have questions about their integrity.
You should partner with a personal injury lawyer who is confident and assertive.
Your personal injury attorney should be someone with a repertoire of successful cases backing them up. You should never trust an inexperienced lawyer with a case as important as a personal injury claim.
Your personal injury lawyer should be someone who is responsive and shows that they are actively listening to your concerns and thoughts.
Your potential lawyer should demonstrate that they understand the legalities of Oakland personal injury law.
You should partner with a personal injury lawyer who is respected by other attorneys, and past clients. Reputation can be such a telling thing when it comes to choosing an attorney for your case.
You should partner with a lawyer who makes you feel comfortable. Legal journeys often take much longer than expected and so having the right attorney by your side can change the entire experience.
Find The Best Personal Injury Attorney in Oakland – Quirk Reed, LLP
If you are ready to work with a trustworthy, seasoned, empathetic Oakland attorney, contact Quirk Reed, LLP today.
Our leading attorneys Logan Quirk and Nikolaus Reed each specialize in personal injury law and would be happy to sit down with you and have a consultation about your situation. Quirk Reed, LLP offers a free initial consultation to first-time clients so that you can get a feel for our communication style and services before committing to working together.
Click here to schedule your free consultation and get the ball rolling on your personal injury case.
Other Services Area:
Nursing Home Neglect Lawyer
Slip and Fall Lawyer
Areas we serve: