Nothing gives you a greater sense of freedom than riding a motorcycle on the open road. No one knows better than a motorcycle accident lawyer how one wrong move by a careless driver can take away your feeling of freedom forever.
If you were injured in a motorcycle wreck caused by a negligent driver, don't wait until it's too late to learn about your options for compensation. Motorcycle accidents often result in more serious injuries than those involving full-size vehicles. The more severe your injuries are, the higher your medical bills will be. Your injury probably means extended periods of recovery during which you can't work. An Oakland motorcycle accident lawyer from Quirk Reed can help you get the compensation you need to get through a financially and emotionally challenging time.
California Motorcycle Fatality Statistics
The tropical climate and scenic coasts make California a haven for motorcycle riders. A large number of motorcycles on our roads are partially to blame for a large number of accidents and resulting fatalities that occur from motorcycle accidents each year. Due to the open nature of motorcycles, far too many accidents involving motorcycles result in fatalities.
In 2016, there were 566 fatalities in California. California is second only to Florida with 574 that same year. Those numbers dropped to 406 and 504 respectively for 2017. That makes motorcycle safety and accountability an important issue across the state and the country.
Common Causes of Motorcycle Accidents
People like to blame motorcyclists for accidents. Sometimes it is the motorcycle driver who is at fault. Others, it is other drivers who don't see the motorcycle or who don't know the driving laws. Unlike drivers of a passenger vehicle, motorcyclists rely on hand signals to let other drivers know their intentions. When a driver doesn't see or recognize a signal, it can lead to an accident.  Some of the most common causes of motorcycle accidents are:
Drivers Who Aren't Paying Attention – Motorcycles are harder to see, especially in high-traffic areas. If a driver is distracted or just isn't paying attention, they may not realize that a motorcycle is in front or to the side of them. A large number of motorcycle accidents happen when drivers turn in front of motorcycles they don't see.
Poor Road Conditions – Areas with lots of traffic incur more damage than those lightly traveled. It's up to the state and local governments to keep roads in safe condition. They are also responsible for repairing potholes and keeping loose gravel or asphalt from interfering with the rider's travel. Any type of road hazard is more dangerous to motorcycle drivers than to larger vehicles.
Lack of Communication – All of us have seen motorcycles traveling in pairs or groups. As long as these drivers communicate effectively with one another, they can stay safe. When communication breaks down, one rider might come into another rider's lane of travel or collide with them.
Lane Sharing (Splitting): Or Not! – California is the only state in the country that allows lane sharing, or splitting. Experts believe that allowing motorcycles to weave in and out of lanes of traffic actually reduces traffic congestion and improves roadway safety. The statistics show that about 16% of all motorcycle accidents result from motorcycles passing cars between lanes. But a study performed by the University of California at Berkeley shows that it might be safer than holding your place in your lane. Also, the practice saves time, reduces emissions from waiting vehicles, and it reduces the risk of rear-end collisions. Some facts revealed by the report include:
If lane-splitting occurs in traffic moving no more than 50 mph and the motorcyclist doesn't exceed the other vehicles' speed by more than 15 mph, the practice is relatively safe. It is when the motorcycle exceeds this difference in speed that the practice increases your risk of injury.

 From June 2012 through August 2013, the California Highways Patrol (CHIPS) reported nearly 6,000 accidents, of which 997 involved the practice of lane-splitting.
Although lane-splitting is still legal in the state when done safely and prudently, motorcycle drivers are still frequently faulted for either unsafe speed for conditions or unsafe lane changes. If you are faulted for a motor accident when you were driving safely and legally, contact an Oakland motorcycle accident lawyer to discuss your case. Don't let the system blame you for an accident that you didn't cause.
Another California Law That Helps Keep Motorcyclists Safe
California is one of only 19 states along with the District of Columbia that have universal helmet laws. That means everyone who rides a motorcycle at any age must wear a helmet at all time. Helmets reduce the risk of head injuries and death by nearly a third. Even motorcyclists who obey the laws and follow the safety rules are at a much greater risk of serious injury than other types of enclosed vehicles. When you suffer serious injuries or lose a loved one because of a motorcycle accident, an experienced Oakland motorcycle accident lawyer from Quirk Reed can help you get the compensation you need and deserve.
Other Practice Areas:
Schedule a Free Consultation with an Oakland Motorcycle Accident Lawyer
Most drivers don't know the state and federal laws and how they apply to every motorcycle accident. That's one way that insurance companies use to keep from paying you the money you need. If a negligent driver caused your injuries, you have the right to get compensation for your damages.
When you schedule a free consultation with Quirk Reed, a knowledgeable motorcycle accident attorney will consider all the factors of your case. Even if the responding law officer placed you at-fault for the accident, you still have rights. If you were obeying the law at the time the crash occurred, you have the right to pursue compensation.
Since California is a contributory negligence state, you can recover compensation even if you contributed to the accident that caused your injury.
Don't Wait Til It's Too Late! Call Us Today!
The Oakland motorcycle accident lawyers at Quirk Reed have extensive experience fighting for motorcycle accident victims, both in and out of the courtroom. We know the preconceived idea that other drivers and law enforcement officials have about motorcycle drivers. We will use our knowledge and skills to get the best possible outcome for your case so you can focus on healing from your injuries.
Finding the right Motorcycle accident lawyer is the most important step for you. Quirk Reed wants to help relieve some of your stress. We know how to deal with insurance companies and get you the compensation you need. Contact us today and get the dedicated legal advocate you deserve in your corner.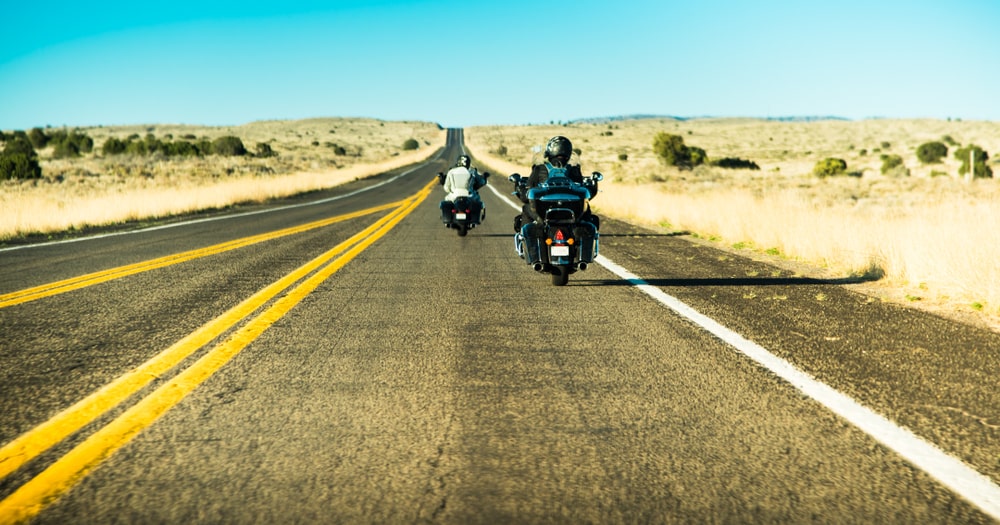 Motorcycle Injury Frequently Asked Questions
No matter how careful you are on the road, accidents still happen. If you've been injured in a motorcycle accident and it wasn't your fault, you could be entitled to compensation. Here are the most common questions we're asked about motorcycle accident claims – remember, our answers are not legal advice and are no substitute for a free consultation with our team.
1. What should I do first?
First, don't admit any fault. Then:
Take pictures of the scene and any injuries you've sustained.

Notify the DMV about the accident.

Obtain a copy of the Traffic Collision Report, even if it looks like you're partially or mostly at fault.

Keep copies of medical bills, repair receipts, and evidence of lost earnings.
2. Do I need an Oakland motorcycle accident lawyer for my claim?
If you're injured in a motorcycle accident, however minor, you should always consult with a lawyer. This is the only way to secure the compensation you're entitled to. 
3. What compensation can I claim?
Since it's a personal injury claim, you can claim for economic damages, such as:
Property damage

Medical bills

Lost wages
And you can claim for non-economic damages, such as:
Pain and suffering

Loss of enjoyment
4. Does it make a difference if I didn't wear a helmet?
In California, you're expected to wear a helmet when riding a motorcycle. However, even if you didn't wear a helmet, it might still be possible to secure compensation for your injuries. Our lawyers can give you more advice on this.
5. What if I'm partly to blame for the accident?
You can still make a claim in California in these instances. The law of "comparative negligence" apportions blame the individuals involved in an accident, depending on how careless they were. So, even if you were 70 percent to blame for the accident, you can still claim for the 30 percent that wasn't your fault. 
6. Is there a time limit for making a motorcycle accident claim?
In the state of California, you have two years from the date of the motorcycle accident to make your claim. We advise you to make a claim as soon as possible when the accident is still fresh in your mind and the evidence is clearer.
7. What should I do if the insurance company makes me a settlement offer?
Don't take any settlement offer without speaking with a personal injury lawyer first. Often, insurance companies make low offers in the hope of making the claim go away. Our lawyers can advise you whether it's a fair offer or not based on your individual case.  
8. How much does it cost to make a claim?
Personal injury lawyers work on a "no win, no fee" basis. In other words, we don't get paid if we don't win. If we secure your compensation, we take a portion from the settlement. 
The lawyers at Quirk Reed LLP have the experience, knowledge, and enthusiasm to secure you the compensation you deserve after a motorcycle accident. For immediate assistance and a free initial consultation, contact us now.
Areas we serve: