Stand up for your right to have safe, effective nursing care. Call Quirk Reed LLP today.
Negligence and abuse occur in nursing home systems more often than you might think. When these issues affect you or a loved one, an experienced Oakland nursing home negligence lawyer can help you fight for your rights.
The need for senior assisted living homes in Oakland has increased in recent years. With the current stresses on the medical system, neglect and abuse are on the rise. At Quirk Reed LLP, we help victims fight back against nursing home abuse.
If you or a loved one has experienced abuse, neglect, or another form of maltreatment in a residential medical facility, our Oakland nursing home neglect lawyers can help you get justice. Nursing home abuse stories are always shocking, but even more so when they feature society's most vulnerable victims.
Early in 2020, for example, a San Francisco area nursing home resident filed suit for fear, anxiety, physical pain, discomfort, and distress. The suit claimed that photographs of a private procedure were taken. Staff disseminated photos of the procedure, as well as his anus and genitals, for the purpose of ridicule.
His allegations came after multiple suits against the facility were filed for dangerous and abusive activities, such as drugging, privacy violations, and even kicking of patients.
Unfortunately, California nursing home abuse cases run almost three times the national average, according to government statistics.
To see what our personal injury lawyers have done for our clients, review our testimonials before reaching out.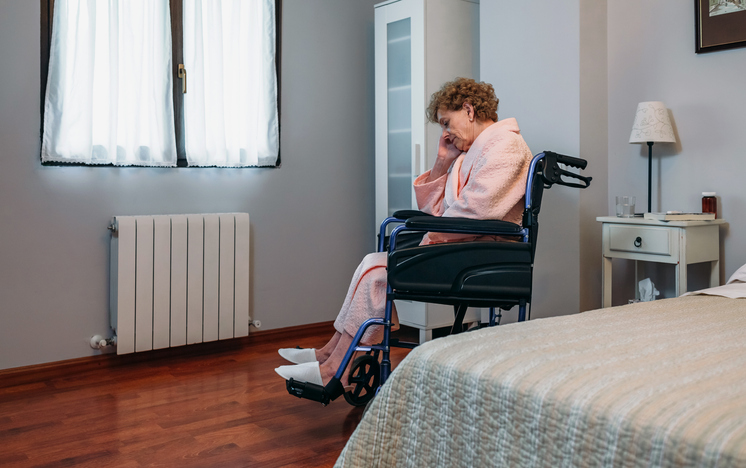 What Is Considered Nursing Home Neglect?
Nursing neglect occurs when seniors in nursing homes do not receive the care and attention they need to thrive. Often, this type of neglect or abuse leads to problems with mental or physical health.
While nursing home neglect and abuse can sometimes go undetected for long periods, these cruelties come paired with some warning signs. If you think your loved one might be suffering from abuse in a nursing home, it helps to be vigilant. Look for symptoms of neglect before reaching out to an elder abuse attorney or nursing home neglect lawyer. Signs of neglect may include:
Unchanged and soiled clothing or bedding

, which indicates caregivers cannot or are unable to address the older adult's needs promptly

Dirty or unclean resident rooms, hallways, and communal spaces,

which suggest the care facility or its employees are unable to maintain safe dwelling areas

Malnutrition or dehydration

, both of which may indicate a severe lack of care and proper supervision

Cluttered hallways or nursing stations

, showing poor housekeeping practices

Unusual depression, irritability, or fear

, which could indicate neglect or abuse

Bedsores,

which are signs of prolonged lack of movement and proper care
If you've noticed these problems and have received no resolution, we at Quirk Reed LLP recommend seeking professional legal assistance. Speak to a qualified nursing home neglect lawyer to assess your options and move forward.
Other Practice Areas:
When Do I Need An Oakland Nursing Home Neglect Lawyer? 
Our seniors deserve the best quality care when they enter a nursing home, but, unfortunately, the family cannot always monitor what goes on behind closed doors.
For this reason, Quirk Reed LLP aggressively pursues cases of abuse and neglect at nursing homes. Our Oakland nursing home neglect lawyers make sure that compensation gets paid and justice is served when you or a loved one suffers at the hands of a nursing home.
Warning Signs that Your Elderly Loved One Has Suffered Abuse
Nursing home patients suffering from abuse or neglect may show obvious signs of staff misconduct. These can include repeated and unexplained (or not satisfactorily explained) injuries. 
Oftentimes, however, the indications may not be so obvious. Here are a few red flags that can help you to determine if you or your loved one has faced mistreatment in a nursing facility. These problems indicate that the nursing home staff as a group, or a staff member alone, is abusing, neglecting, or taking advantage of the patient.

Not every warning sign in itself represents dangerous abuse or neglect. They can, however, indicate that one or more staff has compromised ethics, which is a powerful warning sign in itself.
Unexplained cuts, wounds, or bruises

Burns from restraints, scalding water, or other sources

Over or under medication that could make a patient more sleepy, docile, or non-responsive

Medication or sedatives used for non-prescription purposes, such as putting the patient to sleep so he or she is less demanding 

Reports of sexual assault or other dangerously inappropriate behaviors

Repeated serious injuries, such as broken bones

Consistently foul-smelling room, evidence of unchanged sheets and blankets or dirty clothing left on the patient
Most importantly, trust your gut. If your loved one seems "off" with no good explanation, it could be a sign of abuse or neglect. Some cannot articulate well enough to explain the problem while others may feel shame or embarrassment. 

We advise anyone with loved ones in a nursing home to keep a close watch on physical health, emotional well-being, and environmental safety. Make sure to ask staff questions when issues seem unclear. This will help you to get explanations, but also make them aware that you are paying attention to the care of your loved one.
If you suspect abuse or neglect, you need to take action.
Categories of Vulnerable Patients Cared for by Nursing Homes and Protected by the Law
California laws offer special protection against abuse and neglect to protect the elderly, those suffering from developmental disabilities, and dependent adults. Nursing home facilities must meet tough standards of patient treatment or risk paying fines or even being shut down.

Many individuals who are 65 or older (the legal definition of "elderly") or adults who live with a disability require 24-hour care from qualified nursing home facilities.
California defines a dependent adult as an individual between the ages of 18 and 64 whose physical or mental challenges render it difficult for them to live on their own or make crucial life decisions.
Developmental disability refers to conditions present before adulthood that create barriers to living daily life safely. These start in childhood and can be expected to last throughout the individual's life.
Many with these conditions lack the ability to protect themselves or to advocate on their own behalf. 
Unfortunately, the most vulnerable and voiceless patients often see the worst abuse and neglect.
At Quirk and Reed, our passion lies in giving them a voice and securing justice.
Different Types of Elder Abuse Found in Nursing Homes
At Quirk and Reed, our Oakland nursing home neglect lawyers encounter a heartbreaking array of nursing home abuse and neglect cases regularly. To help our clients better determine if they or a loved one has suffered, we have listed the generally accepted categories of nursing home maltreatment.
Abuse of the elderly and other vulnerable individuals can happen in countless ways, but generally, it's placed in these separate categories:
Medical neglect where the patient needlessly suffers complications due to staff inattention. These can include bedsores, infections, basic diabetes care, lacerations, concussions, broken bones, and countless other problems

Neglect of basic needs occurs when patients lack sufficient food and/or water, or a clean and safe environment

Staff neglects patient personal hygiene by not ensuring that they have bathed, brushed their teeth, or received clean clothing and bed linens. If the patient is incapable of taking care of his or her hygiene and is not provided basic cleanliness, the law considers this abuse and/or neglect.

Social abuse and neglect occur all too often in nursing home settings. Neglect happens when staff ignore patients and leave them without contact for too long. Abuse occurs when staff unreasonably yell at patients, humiliate, physically attack, or harass the patient. Sexual abuse of patients can also fall under this category.
The law recognizes a number of other forms of elder abuse, such as abandonment, abduction, financial abuse, and other issues. Although these mostly happen outside a nursing home setting, we may be able to assist with these as well.
The elderly and other vulnerable patients in nursing homes expect kindness and dignified treatment. When they get the opposite, they deserve compensation.
What to Do If You Suspect Abuse of an Elderly Loved One
If you conclude, or even suspect, that patient abuse has occurred at a nursing home, take steps to protect him or her. Calling 911 will get both law enforcement and state adult protective services involved. Either or both agencies will conduct a full investigation to ensure that the patient is in safe hands and that abusers receive criminal punishment or other government sanctions.
Justice cannot stop there, however.
Patients who experience nursing home abuse or neglect deserve compensation. You should contact Quirk and Reed for these types of cases in and around the San Francisco Bay area.
Our passion lies in helping people who have been wronged get the justice they are entitled to receive.
Elder Abuse Act, California for Nursing Home Neglect Victims
Fortunately, state and federal laws and codes help protect elderly citizens and their families from the complications and suffering caused by nursing home neglect. Guidance from an experienced Oakland nursing home negligence lawyer can help you understand which laws or statutes apply to your legal situation.
Before you begin seeking legal recourse for nursing home neglect, know that timing plays an important role. In California, a statute of limitations of two years is in place for nursing home neglect or abuse claims, meaning that victims have two years from the date of the injury to take legal action or one year from the date they discover the injury. Speak to an experienced elder care lawyer to understand how this limitation affects you. 
Elders and dependent adults who experience neglect qualify for protection under the Elder Abuse and Dependent Adult Civil Protection Act (EADACPA). This chapter of the California Welfare and Institutions Code (WIC) indicates that the state must protect those qualifying senior citizens or dependent adults.
Beyond California law, the federal Nursing Home Reform Act established defined rights for nursing home residents, including elders and dependent adults. Speak to an informed nursing home negligence attorney to understand what these established rights mean for you or your loved one. At Quirk Reed LLP, we know how important your rights are. We keep you informed and prepared to protect the health and life of your loved ones. 
How to Report Nursing Home Abuse
Reporting nursing home neglect or abuse is the first step in preventing the problem at home and nationwide. Which agencies receive and handle these reports varies depending on a few factors. Reach out to local authorities, nursing home attorneys, or your local government to find out where you need to file your report.
If your loved one experiences abuse or neglect in a nursing home, take critical steps to protect your family and receive the help you need. At Quirk Reed LLP, we recommend you seek the guidance of a qualified nursing home lawyer as soon as neglect or abuse is suspected. Beyond this, it can help to:
Document and photograph, if possible, all evidence of neglect.

Immediately remove your loved one from a care facility if you suspect that emotional, physical, or any other type of abuse is present.

Make an informed decision with your loved one regarding police involvement.
If you need guidance on the following steps to take after discovering nursing home abuse, reach out to a professional. Nursing home neglect attorneys have the skills and knowledge to help.
Reasons to Hire a Nursing Home Lawyer
Though laws are changing to better protect the elderly and dependent adults among us, a lot remains to be done. As it stands, nursing home negligence deals with an area of law that can be complicated to navigate alone. A professional Oakland nursing home negligence lawyer has the training to help you navigate those laws and fight for the rights of your loved ones.
A professional nursing home lawyer can also help victims of nursing home neglect or abuse recover damages. Every case is unique, but some results from nursing home neglect cases can include:
Monetary damages for pain and suffering

Past, current, or future medical experiences

Current or future wage loss

Wrongful death damages

Legal fees

Increased care expenses

And more
If your loved one has experienced nursing home neglect, don't wait to contact an Oakland nursing home negligence lawyer. Reach out to Quirk Reed LLP today. Our experienced, compassionate nursing home neglect attorneys are ready to help. Call us at 866-957-0807 to find answers to your questions or set up a consultation.
To learn more about who we are and what we do for our clients here at Quirk Reed LLP. 
Contact The Oakland Nursing Home Neglect Lawyers At Quirk Reed LLP Today!
Call our offices today to set up a no-cost and no-obligation consultation. Our Oakland nursing home neglect attorneys will fight for what's right for you or your vulnerable loved one.
Also, we do not charge our clients unless we win compensation for injuries, neglect, or abuse.
Let us help you and your family to get justice today. Call now.