Knowledge of the law, years of experience, and a great record of success: these are some of the traits you need in an Oakland car accident attorney. You get all that and a lot more with Quirk Reed LLP.
Quirk Reed has extensive experience helping car accident victims in and around Oakland. We know the law and we understand the impact a car accident has on every area of your life. Anyone who lives and drives in the Oakland region knows the potential for getting hung up in traffic jams. Traffic congestion leads to an increase in car accidents which, in turn, leads to a risk of causing even more accidents. The increasing volume of traffic in our state increases your odds of becoming one of the thousands of accident victims needing the services of a reliable auto accident lawyer each year. When you suffer injuries from a car accident, you need someone who understands what it takes to get the maximum compensation for your case.
Every car accident is unique. Some cause only minor injuries and bad memories that demand nothing more than a minor citation to the negligent party. Others cause severe injuries that can impact or take a life. A car accident attorney from Quirk Reed will assist you with your car accident claim from start to finish. We know how to get results and we will fight for you.
Why Quirk Reed LLP Are the Right Car Accident Attorneys In Oakland For You
You want an Oakland car accident lawyer you can trust to represent your needs. An attorney who never responds to your calls or doesn't keep you informed only adds to your confusion and stress. At Quirk Reed, we understand how important your case is to you. If you have questions about your case or you aren't sure how to handle a specific situation, give us a call. We work to get the best results for you, not for an insurance company. You need to feel like your car accident lawyer is in your corner fighting for you. We are here to help you every step of the way from answering your questions to going to bat for you in the courtroom.
Your Oakland auto accident attorney gives you one less thing to worry about. Instead of spending your time and energy filling out paperwork, gathering evidence, and preparing your case, a knowledgeable lawyer will take care of the details for you.
Everything you say and do from the time of the car accident matters. Even before you make the decision to file a personal injury claim, you need witnesses, accident reports, and conclusive medical records in order to receive a fair settlement. Our attorneys will work on getting the evidence you need to win your case while you focus on getting better.
Too often, Oakland auto accident attorneys are prepared to negotiate a quick settlement with the insurance company. Often, both sides benefit when a case doesn't go to trial but not always. An auto accident attorney from Quirk Reed won't agree to an offer that isn't enough to meet your financial needs. We work with our clients to get enough financial recovery to pay their current and future medical bills, property damage, and lost wages due to their injuries. We never work against our clients just to get a fast resolution.
Areas We Serve:
Oakland Crash Statistics
Oakland is the third-largest city in the San Francisco Bay area with a population of more than 429,000. As the volume of traffic on the city's streets, roads, and highways increases, so does the number of car accidents and related injuries.
In 2016, there were 27 fatal crashes in Oakland. That's the same number as in 2015 but a drop from the 31 fatal accidents in 2014. Some experts say that the high number of serious wrecks is due to modern methods of distracted driving, such as texting or calling on cell phones. While those behaviors are a growing concern in California and across the country, the three factors popping up the most are:
speeding
making unsafe turns
driving under the influence
While texting and cell phone use has risen to the top of the list of concerns for drivers, some old forms of distracted driving continue to play a role. During 2017, there were 25 fatal accidents involving 44 vehicles with 8 people involved who were intoxicated. The most disturbing numbers remain the 67 people involved in the accidents overall, including 8 pedestrians. Pedestrians are especially vulnerable to impacts with vehicles.
Car manufacturers continue to implement new technology to make the roadways safer. The statistics show that it's up to the drivers to do more in order to reduce the number of crashes on California roads. It's drivers who are distracted, reckless, and negligent who cause auto accidents and put every other person on the roads in danger. When you are the victim of a negligent driver, it's up to you and your car accident lawyer to call attention to the issues and demand change. When you lose a loved one to a fatal car crash, make sure their voice is still heard.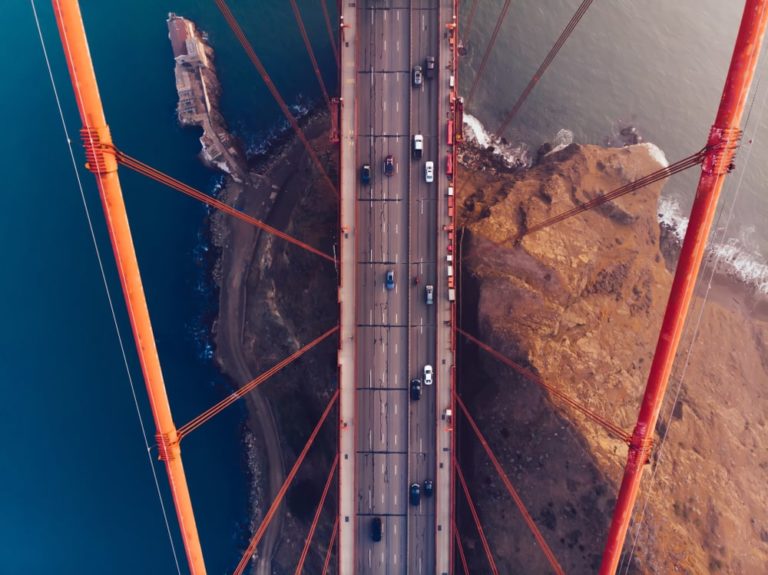 What You Need to Know About California Car Accident Laws
The best time to learn about local car accident laws and your rights is before an accident happens. The more prepared you are, the smoother the process will go. Laws at the federal and state level dictate what you should do and how much time you have to act. Some of the most important things to know are:
1. California Is an "At-Fault" State
That means whoever causes the accident is liable for all injured parties' damages. Everyone who makes a personal injury claim will bring them to the at-fault driver's insurance company.
2. California Is a Comparative Negligence State
California follows the rules of "pure comparative negligence," which means one person might not be liable for all of the damages. Even if you are found partially at-fault, you can still seek compensation for the portion of the accident that was someone else's fault.
3. You Have the Right to Compensation for Different Types of Damages
You have the right to pursue compensation for your current and future medical bills, damage to your property, lost wages, pain, and suffering, the cost of a rental car, and any disability you incur due to the accident.
Other Practice Areas:
Why You Need an Oakland Car Accident Attorney
The Oakland car accident attorneys at Quirk Reed LLP will litigate your case in court as aggressively as needed to win your case. When we settle your case prior to trial, you can count on getting a fair settlement to cover all your damages. Our skills and resources make us the best choice when you need an Oakland car accident attorney you can count on. Reach out to our office today and schedule a case evaluation to learn more.
Car Accident Frequently Asked Questions
If you or a loved one has been injured in a car accident, it can be a confusing and frightening time. Below you will find answers to some of the most common car accident questions, to help you get the treatment and compensation you deserve.
1. What do I do after a car accident?
First of all, try and stay calm. Check to see if anyone is injured and needs immediate medical care. Call 911, even if there seem to be no injuries. Having the proper authorities on the scene will make the situation easier to deal with, and you may find that there are injuries you had not noticed.
Use your cell phone to take photos of the vehicles and the surroundings. Exchange contact information with the other drivers and any witnesses. Write down the details of how the accident happened, when, and under what conditions.
2. Should I get medical care?
If you have serious injuries, go to the hospital. Even if you don't have any obvious injuries, get examined by a doctor. Some injuries don't cause symptoms until hours or even days after they occur. Getting treatment sooner rather than later could avoid serious complications in the long run.
3. What if I'm partly to blame for the accident?
You might still be able to submit a claim even if the other driver isn't fully at fault. California is a "pure comparative negligence" state, meaning that the question of fault can be more complicated than simply blaming party A or party B. You may receive compensation based on the percentage of fault attributed to the other driver.
4. How long do I have to file a claim?
Each state has its own timeframe during which you are able to file a personal injury claim. The statute of limitations in California is two years from the date the accident occurred. You should have your case evaluated early on so that your attorney has ample time to obtain evidence and prepare your case.
5. How much can I recover from my claim?
Every case is different, and the number of factors determine how much each case is worth. For example, if the other driver was driving under the influence or otherwise distracted, this will increase the settlement amount. The severity of your injuries is another variable.
6. Do I really need to pay for an attorney?
You aren't required to hire an attorney to file a personal injury claim, but it's your best bet to receive the compensation you deserve. Insurance companies try every tactic available to them to keep from paying you one cent. Quirk Reed has extensive experience negotiating with insurance companies and fighting to get a fair settlement for our clients in court when necessary.
7. What kind of damages can I receive?
Again, it depends on your specific case. The law in California allows you to receive compensation for medical bills, lost wages, pain and suffering, and more.
8. Can I get compensation if I was a passenger?
Yes. In some situations, you might even collect from both parties. This applies whether you are riding in another person's private vehicle or as a passenger in an Uber.
If you still have questions, let our car accident lawyers know. We are here to help you get the compensation you deserve. Contact Quirk Reed to request a free consultation.