After a frightening accident on an Oakland interstate or avenue, you should be left to focus only on your physical recovery. Unfortunately, you'll often also be forced to worry over the incredible cost of your medical care.
If a careless driver caused your accident and injury, there is a way to avoid this frustration and financial burden after a crash. Allow the Oakland Car Accident Lawyers at Quirk Reed LLP to hold an at-fault driver's car insurance company fully responsible.
We offer a free car accident case consultation that comes with no obligation. Contact us to schedule your case review. It's a great way to find out how to secure the support you need without letting an insurance company provide less than what's fair for your pain.
Oakland Car Accident Dangers
Getting behind the wheel and traveling Oakland roads definitely gives you a first-hand look at some of the most reckless driving in the Bay Area. You'll see motorists looking at cell phone screens instead of the lanes ahead. On busy routes like Broadway or Highway 23/Grove Shafter Freeway, you'll get quickly passed by plenty of drivers who are going much faster than they should.
Careless drivers force even careful motorists into dangerous collisions. These scary accidents occur every day in every part of Oakland.
Sixteen people lost their lives in traffic accidents in Oakland in 2021. Those tragic fatalities resulted from the over 2,000 accidents involving injuries reported in the city for the year. That's according to California's Transportation Injury Mapping Network (TIMS).
On I-580 alone through Alameda County, TIMS documented 625 serious accidents with 14 lives claimed in 2021. These shocking numbers only demonstrate the elevated chances of Oakland car crashes local drivers face.
Collision victims could face severe injuries and long, expensive recoveries. It's important that they seek help from an Oakland Car Accident Lawyer, to make sure they earn everything they need to rebuild their lives.
What Should I Do After an Oakland Car Accident?
Your actions right after a crash on an Oakland roadway can greatly affect the amount you'll see on an insurance settlement check. It's critical to bring strong evidence to the negotiating table when you file a claim with a guilty driver's car insurance adjuster.
Some of the most effective evidence will be found on the scene in the moments after your accident. If you are strong enough, try to gather these details:
Call for Help – Grab your cellphone and call 911. Call for an ambulance, even if your injuries seem only minor. The shock of a crash can mask the pain of much more serious injury like a hairline fracture or a Traumatic Brain Injury. Get checked out by paramedics and go to the hospital if necessary. The Oakland Police Department or the California Highway Patrol (CHP) will respond. Tell officers everything you can remember about what happened so they can create an accurate collision report.
Get Photos – Use your cellphone to grab pictures of the entire scene. Show the damage to vehicles Snap pictures of lane markings and relevant traffic signs. Get images of your visible injuries and damaged clothes. Note the weather and the time of day.
Get Contact Info from Witnesses – Talk to witnesses about what they saw. Find out how your Oakland car accident attorney can reach them later for testimony.
Visit Your Doctor – Visit your physician and have all of your known injuries examined as well as any new pain that appears the day after an Oakland car accident. Follow the doctor's orders. See recommended specialists and complete physical therapy. Save all medical receipts.
Alert Your Car Insurance Company – Let your auto insurance agent know what happened as soon as possible. The at-fault driver may try to call your insurance provider to convince them that you were to blame. Make sure your car insurance company is ready with the facts.
Contact an Oakland Car Accident Attorney – Giving a skilled lawyer the opportunity to start building your case as soon as possible will only help your chances of receiving a fair car insurance settlement. Your personal injury attorney from Quirk Reed LLP, will begin an investigation immediately. Your attorney secures any video footage from nearby surveillance cameras before it gets erased. Your lawyer also handles all calls from car insurance companies so they can't try to trick you into accepting less than what your car accident injury claim is worth.
Areas We Serve:
Common car accident injuries treated in Oakland Emergency Rooms?
Doctors at the Kaiser Permanente Oakland Medical Center see the traumatic injuries that local accidents cause each day. These injuries range from minor cuts and bruises to fractured and crushed bones. Patients can be left unable to walk due to a broken leg or due to brain or spine damage.
Whiplash is a common injury resulting from a vehicle impact. They are often seen after rear-end car accidents. Whiplash may seem like a minor inconvenience, but serious cases will leave patients with severe neck and arm pain and reduce the patient's range of motion. The Mayo Clinic reports that many whiplash neck injury patients heal within a few weeks, but more serious cases can last for months or years.
Traumatic injuries are also possible in collisions that involve the high speeds seen on Oakland highways. These are just a few of the most common injuries diagnosed after Oakland traffic accidents:
Traumatic Brain Injury (TBI)
Fractured Bones
Damaged Ligaments and Tendons
Back and Neck Injuries
Spinal Injury
Internal Injuries
Loss of Control of Limbs and Other Parts of the Body
Emergency room doctors can miss spotting hairline fractures and some brain injuries. It's critical to have your own family doctor check you out in the days after a collision. You may have to see specialists to diagnose and treat lingering injuries.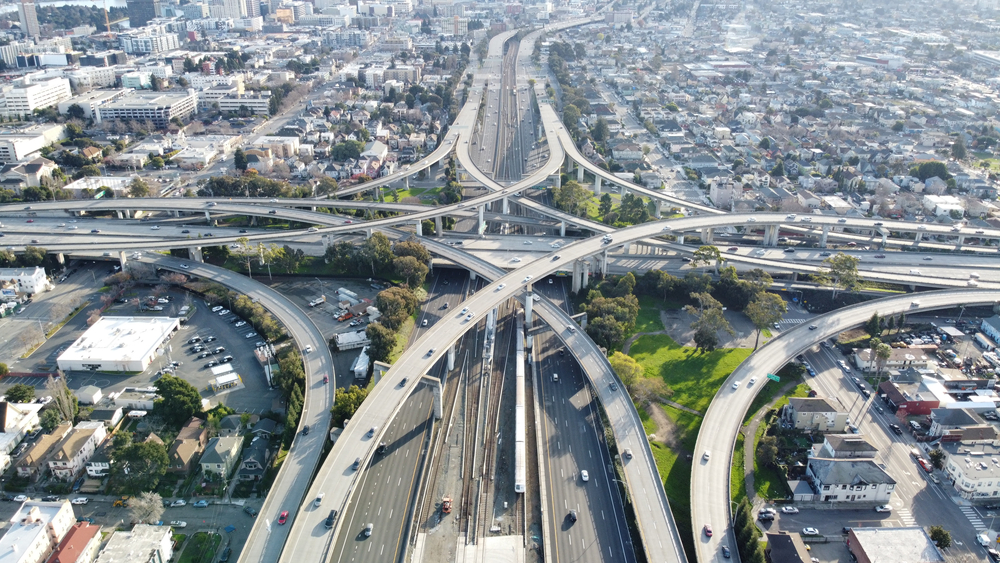 What Can I Receive Compensation for After an Oakland Car Accident?
This is an important question because any expenses you don't hold a car insurance company responsible for end up coming out of your personal savings. That's definitely not fair when someone else caused your Oakland car accident.
Unfortunately, whatever a patient needs to pay for a full physical and financial recovery, insurance adjusters will be trying to convince them to accept far less. But don't worry, your Oakland car accident lawyer fights to help you get the most out of your car accident injury claim.
It's hard to say what the total on an insurance settlement will be because every car accident is different. Every injury heals differently, and recovery takes longer for some people than others. Patients must receive the support they need throughout recovery and for a lifetime if necessary.
Your Oakland personal injury lawyer would consider every damage you and your family have suffered and then negotiate a fair amount in an Oakland car accident settlement.
These damages and others help determine how much you receive from a car insurance company:
Reimbursement on current medical bills and those expected in the future.
Support for physical therapy sessions and any medical equipment necessary.
Lifelong support if you suffer permanent physical disabilities or disfigurement.
Support for the pain a victim endures.
Support for the emotional trauma an Oakland car accident victim is left with.
Totals on lost paychecks and benefits while a victim is out of work.
Repair or replacement costs for a damaged vehicle and personal property.
Can My Family Receive Support If a Loved One Is Killed in an Oakland Car Accident?
Yes. A family grieving the loss of a precious loved one due to a careless driver will face many emotional and financial hardships. They can file a wrongful death claim to earn money to protect the family in the future.
A wrongful death claim is a civil claim that asks for support for the family for expenses like funeral and burial costs and past and remaining medical bills. Your Oakland Wrongful Death Lawyer would also make sure family members received reimbursement for the income the deceased will no longer provide in the years to come.
Frequently Asked Questions:
How long do I have to file an Oakland car accident injury claim?
Two years. California allows injured victims up to two years to file an insurance claim. You should begin your case as soon as you can to give your lawyer the best chance of securing fresh evidence and tracking down witnesses.
Do I have to wait to seek injury support if an at-fault driver is charged with DUI?
No. A DUI driver will face criminal charges, but a victim's civil case can proceed immediately. Those injured in car accidents can seek injury support even if a DUI criminal trial hasn't been resolved.
Can I earn car accident support if a hit-and-run driver is never identified?
Yes. If a hit-and-run driver isn't found, car accident victims can file an injury claim with their own auto insurance company. Money could be earned from the victim's uninsured motorist policy to pay medical bills and to replace paychecks lost.
Contact an Oakland Car Accident Lawyer Today:

The Oakland car accident attorneys at Quirk Reed LLP aggressively protect accident victims and their families. We won't let a shady insurance adjuster blame you for a car accident you didn't cause. We also don't let car insurance companies provide you with less than what you need to make a full recovery and rebuild your life. Reach out to our office today and schedule a free case evaluation to learn more.
You don't need any money now to hire our Oakland car accident lawyers. We don't get paid unless your case is won and then the attorney fee comes out of the settlement or judgment we earn for you.
Additional Information: