Similar to other labor-intensive industries, seamen are susceptible to fall victim to injuries while at work. Our legal system acknowledges this and has put measures in place to protect injured seafairers through what is known today as maritime law. This gives workers who have been hurt in the maritime industry the opportunity to gain just compensation for their pain & suffering, as well as medical costs.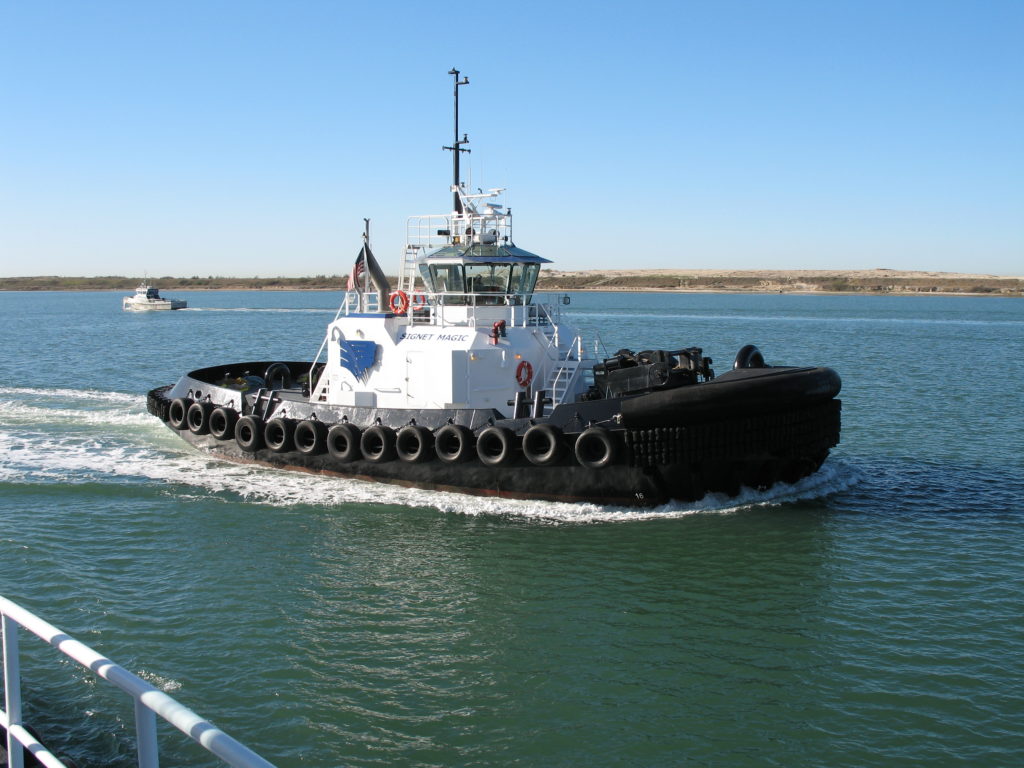 Oakland's busy port employs over 200,000 maritime workers. Many of these hardworking seamen may be exposed to a range of work-related accidents. If you were injured while performing your seafaring job, you might be eligible for compensation.
For a free case evaluation, contact the Oakland maritime lawyers at Quirk Reed LLP and find more about our Oakland personal injury attorneys.
Maritime Law in California
Maritime law in California serves to protect maritime workers who have sustained injuries on the job. Maritime jurisdiction covers seamen, longshore and harbor workers, and offshore employees.
The Merchant Marine Act, a.k.a. The Jones Act, enables seamen to file a personal injury claim against their employers if they suffer an injury or become disabled due to negligence, whether the responsible party is the captain, the vessel owner, or other crewmen.
The Longshore Act, or LHWCA (Longshore and Harbor Workers' Compensation Act), covers various port employees such as longshoremen and harbor workers.
Oakland Maritime Lawyers from Quirk Reed
Quirk Reed's maritime lawyers in Oakland leverage their extensive legal expertise in California maritime law while representing maritime accident cases. The focused, diligent, and results-driven team of Quirk Reed fights to ensure that maritime accident victims and their families receive fair compensation.
As Oakland maritime lawyers, Mr. Quirk and Mr. Reed understand how stressful a maritime injury can be. When you work with Quirk Reed maritime law firm, you can ensure that your maritime lawyer takes care of all the details, handles all the necessary communication, and does everything possible to minimize your stress.
Types of Maritime Accident
Here are a few common types of accidents that may occur on a marine vessel, whether offshore or in a harbor:
      Falling overboard due to slippery decks, bad weather, or trip hazards.
      Fishing injuries, including falling overboard, burns, and head injuries.
      Slips and falls often occur for the same reasons as falling overboard (e.g., slippery deck surfaces or physical obstructions).
      Defective marine products such as generators, fuel tanks, or safety equipment.
      Dock and pier accidents, including container accidents, crane and winch accidents, or electrocutions.
      Inadequate training injuries due to lack of proper safety training by the employer.
      Toxic chemical exposure, including exposure to hazardous waste, toxic metals, benzene, or asbestos.
      Offshore maritime injuries caused by fires, mechanical failures, or improper equipment use.
      Vessels sinking due to collisions, flooding, shifting cargo, or bad weather.
Maritime Accident Injuries
Maritime accidents often result in the following injuries:
      Slips, trips, and falls that may lead to bone fractures, spinal cord injuries, and other types of injury.
      Traumatic brain injuries, both closed and open.
      Crushing injuries, including soft tissue damage, internal rupture, and bone fractures.
      Crane and winch accidents such as electrocution or fractures after falling from a crane.
      Exposure to benzene and other toxic chemicals, including prolonged exposure that may lead to cancer.
      Exposure to asbestos, for example, during ship repairs.
      Dental trauma, including tooth loss and broken jawbones.
      Cuts and lacerations, as when sharp tools and blades don't have a proper safety cover.
      Ship fires that may lead to severe burns.
      Explosions that may lead to burns, tragic fatalities, or PTSD.
      Man-overboard accidents leading to trauma injuries, including spinal and brain injuries.
      Amputated limbs, usually due to improper handling of machinery and equipment.
      Back, neck, and spinal injuries, which often result in severe disabilities and paralysis.
      Fractures, including stable, displaced, open, and stress fractures.
      Lifeboat drill accidents, usually due to lack of proper precautions during training.
      Burns and smoke inhalation, as during a ship fire.
      Heavy object impacts (usually from above) due to improperly secured equipment or cargo.
      Tugboat accidents, which often occur due to crowding and capsizing.
      Barge accidents, often involving falls or unsafe heavy machinery.
      Electrocution, for example, due to exposed connections or wires.
      Drownings or near-drownings in man-overboard accidents.
Common Damages Due to Maritime Accidents
Maritime accident victims often face high costs on top of severe physical and emotional trauma. Common damages include:
      Vocational rehabilitation, which may include physical therapy, medical treatment, and counseling.
      Mental anguish and mental health diagnoses such as depression, anxiety, and PTSD.
      Lost wages, including earnings that the employee had already lost and future wages if the employee cannot return to their previous line of work.
      Living expenses may increase if the injured worker moves to a home that can accommodate a temporary or permanent disability.
      Disfigurement and the accompanying emotional damages thereof.
      Medical bills, including hospitalization and rehabilitation costs.
      Pain and suffering, both physical and mental.
      Wrongful death and the ensuing trauma to the victim's family.
Maritime Injury Lawyer for Claims and Compensation in Oakland, CA
Seamen, longshoremen, and harbor workers who have suffered a maritime injury in Oakland, CA, may expect to recover compensation for the following:
      Medical expenses, including emergency care costs, rehabilitation costs, and specialized medical equipment.
      Loss of income, including past and future wages.
      Insurance coverage according to the terms of individual employee coverage.
      Punitive damages if the accident occurred due to another party's negligence.
      Property damage, for example, if the victim's vessel or other equipment sustained damage during the accident.
      Pain and suffering, including physical pain, grief, daily inconveniences, insomnia, and loss of enjoyment.
Maritime accident cases may vary widely by circumstances, the extent of damage, and various legal factors. An experienced Oakland maritime lawyer can help you build a strong claim and give you a fighting chance at obtaining fair compensation.
Quirk Reed LLP specializes in representing maritime personal injury victims. Our law firm will handle every aspect of your case, from interviewing witnesses and filing paperwork to representing you in court if the case goes to trial.
Top Rated Maritime Accident Lawyer in Oakland You Can Rely On
As you recover from your maritime accident, you may be dealing with physical pain, psychological trauma, and overwhelming expenses. You need legal help from a knowledgeable, experienced, and dedicated maritime injury lawyer during this difficult time.
Are you looking for "maritime attorneys near me"? Contact us today or fill out our online form for a free case evaluation by an Oakland maritime lawyer.
Other Practice Areas:
Bicycle Accident Lawyer
Car Accident Attorney
Electric Scooter Accident Lawyer
Dog Bite Lawyer
Lyft Accident Attorney
Motorcycle Accident Lawyer
Nursing Home Neglect Lawyer
Pedestrian Accidents Lawyer
Slip And Fall Accident Lawyers
Traumatic Brain Injury Lawyer
Truck Accident Lawyer
Wrongful Death Attorney
Uber Accident Attorney