During the past five years, about 600 people in Berkeley, Alameda County, CA, have sustained vehicle accident-related injuries. Out of these, over 40 injuries per year on average counted as very serious or fatal.
Car accidents commonly occur in downtown Berkeley and at major intersections or streets like San Pablo Avenue, University Avenue, and Ashby Avenue.
According to the California statute of limitations, victims of car injuries must file a lawsuit within two years. If you were involved in a vehicle accident, get in touch with a Berkeley car accident lawyer or our Berkeley personal injury lawyer as soon as possible.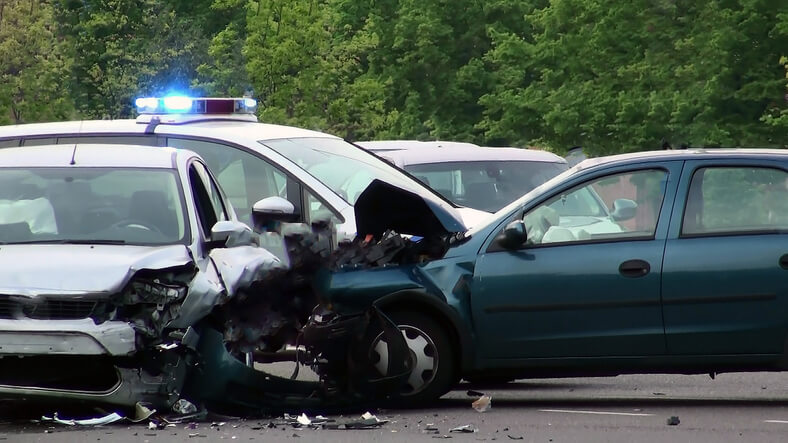 Berkeley Car Accident Lawyer
Quirk Reed LLP, car accident lawyers, fight for the rights of vehicle accident victims and their families. Our extensive litigation experience and outstanding courtroom skills have helped us achieve a solid track record in settling car accident injury suits.
When we work on your case, we leverage our expertise to maximize your chances of obtaining fair compensation.
When to Contact a Car Crash Attorney After Your Car Accident
While not all people involved in car accidents will require legal representation, you should consult a lawyer after a severe or complex accident, especially if:
      You or another person or people sustained a significant injury
      It is unclear who was primarily responsible for the incident
      The accident involved another driver, pedestrian, or cyclist
      The collision occurred in a school, work, or construction zone
To help your car accident injury lawyers build a strong case, make sure you gather photo and video evidence from the accident scene if possible. It would be best if you also tried to collect the contact information of any eyewitnesses.
Common Causes of Car Accidents
The following types of car accidents are the most common we encounter in our practice as car accident injury lawyers.
      Head-on collision: A head-on collision occurs when two vehicles traveling in opposite directions hit each other.
      Pedestrian collision: A pedestrian collision involves a motor vehicle and a pedestrian.
      T-bone car accident: One vehicle's front strikes another vehicle's side in a T-bone accident.
      Single-vehicle accidents: Single-vehicle accidents often involve running off the road or hitting an object like a tree or guardrail.
      Sideswipe accident: In this type of accident, one vehicle's side impacts another vehicle's side.
      Rear-end collision: A vehicle crashes into the car in front of it in a rear-end collision.
      Multi-vehicle collision: Also known as a pile-up car crash or chain accident, this type of collision involves more than two vehicles.
      Distracted driver accident: Many motor vehicle accidents occur because the driver misses a critical event due to talking on the phone, texting, or talking to other people in the vehicle.
      Drunk driver accident: Drunk-driving crashes claim the lives of 28 people in the U.S. every day.
      Elderly driver accident: Older drivers are more vulnerable to severe injury or death in a car crash.
      Road rage accident: This term refers to accidents due to violent, dangerous driving behavior.
      Rollover accident: In a rollover accident, the vehicle tips over, usually due to excessive speed.
Common Car Accident Injuries
Car accidents can lead to a variety of severe injuries. Some of the most common ones are:
      Traumatic brain injuries (TBIs), including closed and open, penetrating injuries resulting from violent blows or jolts during a car crash.
      Soft tissue injuries along with pain, bruising, swelling, and sometimes loss of function.
      Post-traumatic stress disorder (PTSD) with common symptoms such as nightmares, flashbacks, depression, and fear of getting back on the road.
      Chest injuries may include rib fractures and bruises, muscle strain, and internal organ damage.
      Head injuries, including TBI and any damage to the skull, scalp, and underlying blood vessels and soft tissues.
      Broken bones such as pelvic bone fractures, leg and arm fractures, and broken ribs.
      Internal bleeding due to blood vessel rupture, often with signs of abdominal pain, dizziness, and fatigue.
      Wrongful death may tragically follow fatal accident-related injuries like TBI, spinal cord injuries, or internal bleeding.
Damages Due to Car Accidents
Car accidents often leave victims with extensive physical, emotional, and financial damages. People who suffered a vehicle accident-related injury may experience:
      Loss of bodily functions and independence
      Loss of ability to work
      Overwhelming medical expenses
      Extreme pain and suffering
      Severe psychological and emotional trauma
      Loss of ability to participate in meaningful activities like sports or hobbies
All of these damages may be temporary or permanent. In many cases, victims and their families will struggle with the aftereffects of the accident for the rest of their lives.
Car Accident Attorneys in Berkeley, CA, for Car Accident Injury Claims and Compensation
If you suffered an injury in a car accident in California, you might potentially claim compensation for the following:
      Medical expenses: These include hospitalization costs, surgery costs, rehabilitation, and medical devices such as wheelchairs.
      Loss of income: These include wages you have already lost and future wages if you can't return to your previous line of work due to accident-related injuries.
      Insurance coverage: This depends on your insurance plan.
      Punitive damages: The court may award punitive damages if the at-fault party was guilty of gross negligence like drunk driving.
      Property damage: This includes any damage to your vehicle, the property inside the car (phone, cameras, GPS), or even damage to your home that occurred in the accident.
      Pain and suffering: Physical and emotional pain the victim experienced because of the accident.
The amount of compensation will usually be proportionate to the severity of your injuries and other damages. When you work with an experienced car crash injury lawyer, it is more likely that you will achieve a settlement covering the full extent of your losses.
Dependable Car Injury Lawyer in Berkeley, CA – Quirk Reed LLP
Are you searching for a "car accident lawyer near me" or a "car crash lawyer near me"? Quirk Reed LLP has helped numerous clients in Alameda County and elsewhere in California obtain fair compensation.
Call us today for a free case evaluation. Contact us via our convenient online form or call to speak to a Berkeley car accident lawyer.
Areas we serve: