What is personal injury protection? If you are an auto insurance policyholder, you may have come across this term and wondered what all it covers. In this article, we shall look at what personal injury protection means, what it covers, and how it is different from other kinds of car insurance. We shall also see who can and cannot get coverage under this insurance, which states have made it mandatory or optional, and how you can file a claim under PIP.
Definition of Personal Injury Protection (PIP)
Personal injury protection (PIP) insurance is a form of auto insurance that covers expenses you bear upon being injured in a car accident. PIP is commonly called "no-fault insurance" since it pays for claims regardless of who was responsible for the accident. You can get PIP coverage if you were a driver or a co-passenger in a vehicle that was in a collision, or if you were a pedestrian or a cyclist who was struck by a car.
PIP insurance may often cover the same costs as your Medical Payment policy or health insurance. The difference is that PIP, which specifically covers car-related injuries, will also pay for additional costs that are not covered by health insurance policies or MedPay. The kinds of expenses covered by PIP depend on where you live. It is not available in all states but optional in a few and required in others. The state of California currently does not require all drivers to have PIP insurance.
What Does PIP Cover?
PIP insurance provides for "necessary" and "reasonable" medical expenditures incurred while recovering from an accident. It also covers death benefits, funeral expenses, lost wages, and continuing professional care, and essential services. Since it covers only injury-related expenses, other costs like vehicle damages are not covered by PIP.
Medical expenditures: PIP pays for medical costs incurred by you and your co-passengers who were injured in a car accident, or if you were a pedestrian and got hit by a car. Your health insurance deductible amount could be paid by PIP as well. Check out this article for a list of reasonable medical treatments usually covered by PIP.
Your health insurance may be covering some of these costs as well. States like Michigan and New Jersey have provisions for both your health insurance policy and PIP to work collaboratively and pay for most costs incurred. In some states, only medical bills are covered as part of no-fault insurance through MedPay. If you have both PIP and MedPay, you can get coverage through both.
Death benefit: Personal injury protection insurance could provide an amount called the death benefit to surviving family members of a person killed in a car accident. This amount is smaller in comparison to a life insurance coverage since it is limited to the remainder of PIP benefits that were not utilized.
Funeral costs: Funeral costs may be reimbursed by PIP insurance although the amount could be limited by the conditions of your policy.
Loss of income: If you lose income due to your injuries, PIP insurance could replace some of your wages. This provision is not available in all states, and it could cost you more if you wanted this as an add-on to your basic auto insurance policy. Further, your policy might not allow you to claim much in lost wages and state regulations could reduce the amount you can claim through benefits like workers' compensation.
Essential services: In cases where your injuries have made you unable to perform essential household services like grocery shopping, childcare, shoveling snow, mowing your lawn, etc., you may have to hire helpers to assist with such tasks. PIP can help compensate for the expenses you incur in hiring people.
All types of auto insurance including PIP have a liability limit. This is the maximum financial obligation the insurance company owes to you. Upon payment of claims, excess out-of-pockets costs will need to be paid by you. You could opt for a higher premium PIP insurance plan to increase your liability limit and gain additional coverage.
Difference between PIP and Other Types of Insurance
PIP is comprehensive in comparison to other kinds of auto insurance since it provides additional expense coverage like the ones mentioned above. It is separate from liability insurance which pays for damages that are brought to the driver and occupants of the other vehicle if fault can be established. Also, unlike medical payments which is always optional, PIP is a requirement in some states. To learn more about the different kinds of auto resources, check out this resource.
In several states, PIP works closely with other forms of auto insurance. If you live in a no-fault state, were injured by another person, and have personal injury protection insurance, you would initially utilize PIP and then turn to your other options. In case your medical costs are exceeding your policy's limit, you could file a claim under the other driver's liability insurance. If you have a permanent injury, you could opt to file a lawsuit against the other person.
The state of California presently does not require drivers to carry PIP. Auto liability insurance is required of all drivers and the minimum liability amounts include $15,000 for bodily injury per person, $30,000 total for injury of more than one person and $5,000 for property damage. You can opt for additional coverage options such as uninsured motorist coverage/underinsured motorist coverage, collision deductible waiver, and medical payments coverage. Speak to your local auto insurance company to know more about your insurance options.
Can You Get Coverage Under PIP?
If you live in a no-fault insurance state, you are required to have a minimum amount of PIP insurance. Claims are paid if:
1.     You are a policyholder and were injured in an accident caused by another person. The other person's liability insurance would help cover your medical expenses up to the policy limit.
2.     Your immediate family member is a policyholder whose vehicle you were occupying when it met with an accident.
3.     You were occupying an insured car when it met with an accident.
Claims can also be paid if you were injured in an accident you caused. MedPay would cover the costs of treating your injuries.
No-fault insurance would not provide coverage in the following instances:
1.     Vehicle theft- This is usually paid by comprehensive coverage if you have added it to your auto insurance policy.
2.     Property damage- In cases where damage to your vehicle was caused by another driver, that person's property damage liability insurance will compensate for your expenses. If you caused damage to someone else's vehicle or property (such as a fence), or damage was caused by a 'force beyond control', comprehensive insurance or collision insurance will provide compensation.
3.     If the accident was caused intentionally.
4.     If the driver committed a crime.
5.     If the accident took place in a car that was not insured, no occupant will receive PIP.
6.     The accident happened due to 'perilous human activity', like a coup, nuclear explosion, insurrection, and so forth.
Previously, if you were an insured car that was driving for a fare, such as Uber, you could not get compensation if you met with an accident. This is because Uber considers its drivers 'independent contractors' and not employees, thereby shifting liability away from the company. Although Uber provides $1 million in liability coverage per accident, you will not be receiving enough coverage if you were not the only vehicle that was injured, or if you have sustained multiple severe injuries. If you would like to speak with an attorney regarding your Uber accident in Oakland, visit Quirk Reed law firm's consultation page.
If you have been in a Lyft accident, you would want to consult an attorney who can help determine who is liable for the accident and the resulting injuries and help you obtain fair compensation. Contact an Oakland Lyft Accident attorney to schedule a free evaluation for your case.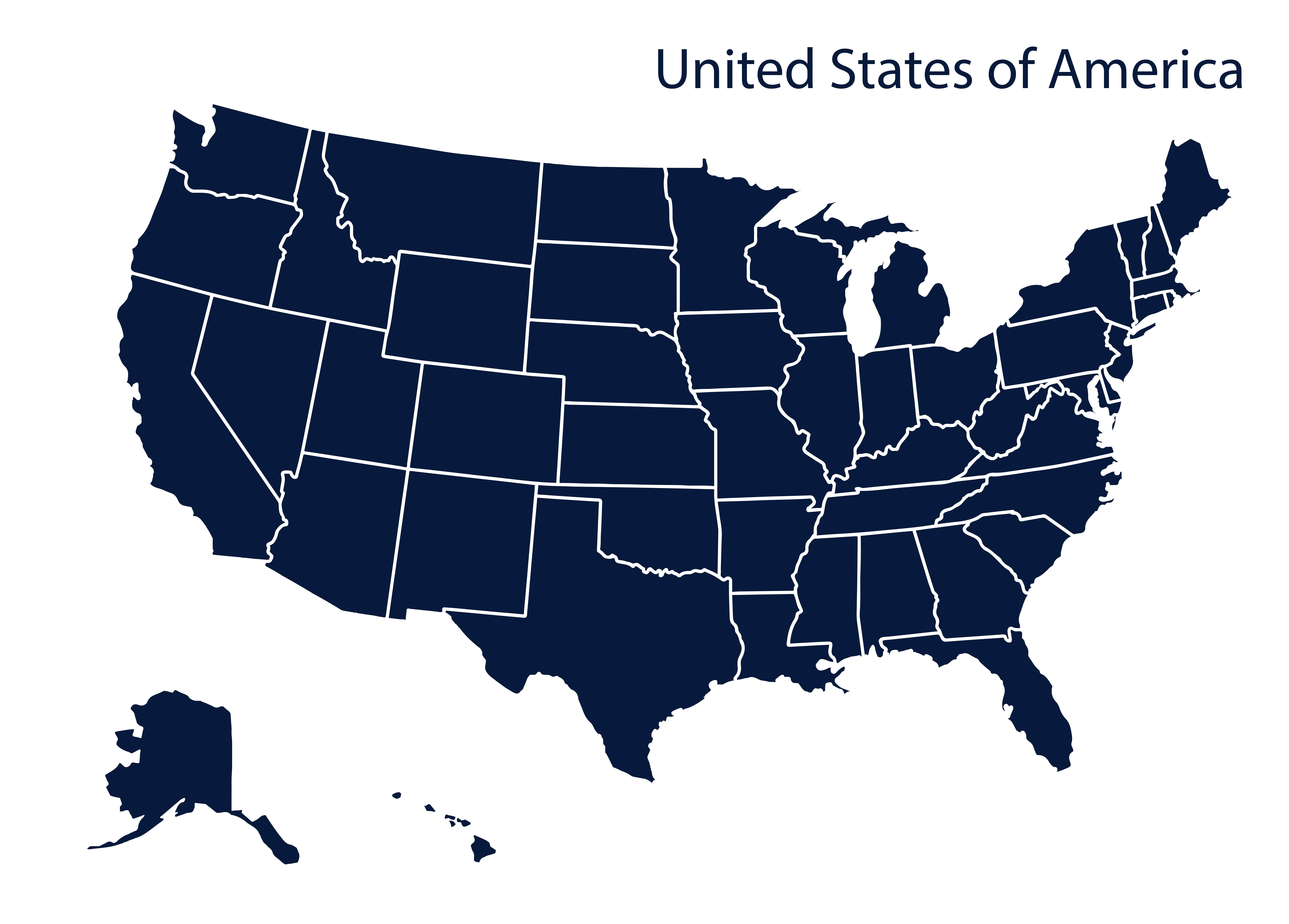 PIP Across Various States
No-fault insurance is required in 16 states as of January 2019. These include Arkansas, Delaware, Florida, Hawaii, Kansas, Kentucky, Maryland, Massachusetts, Michigan, Minnesota, New Jersey, New York, North Dakota, Oregon, Pennsylvania, Utah. In no-fault states, a driver's personal insurance policy pays for the damages caused due to an accident regardless of who was responsible for the accident. The District of Columbia, Kentucky, and New Jersey are optional no-fault states where policymakers can choose to either function under a no-fault or an at-fault system.
By contrast, in an at-fault state, also called the "tort state", the driver that caused damage is responsible for compensating for expenses whether through liability coverage or out-of-pocket. At-fault states where personal injury protection is offered but not required include New Hampshire, South Dakota, Texas, Virginia, Washington, and Wisconsin.
California is an at-fault state. All personal injury claims are brought to the insurance company of the person responsible for the accident. In addition, the rule of "pure comparative negligence" is followed in California where one individual may not be held liable for all damages. Even if you were found to be partly at-fault, you can still ask for compensation for the part of the accident that was someone else's fault.
How Can You File A PIP Claim?
Requests for PIP coverage can be filed via phone or online. Medical expenditures that you incur immediately after the accident will be covered by PIP. For long-term and non-urgent treatment, you may need to review your treatment plan with a medical expert chosen by your insurance company. Or you could seek assistance from a medical claims processing expert.
Sometimes your auto insurance could provide partial compensation depending on your plan and the state where you live. You will need to follow your insurance company's timeline and schedules when applying for coverage. The state of New York, for instance, requires all medical expenditure information to be submitted by 45 days of treatment to be considered for reimbursement. If you have questions about filing a PIP claim, contact a personal injury attorney in your state.
Frequently Asked Questions (FAQ)
1.     What should I do if I have a car accident?
The first thing to do when you are in an accident is to keep calm and check to see whether you or any occupants of your vehicle have sustained injuries. The next step would be to call 911 and let authorities know where you are located. If you can, step out of the vehicle and use your cell phone to take pictures of the vehicles. Exchange contact and insurance information with the other driver and write down details of how and when the accident happened. It is advised to get yourself and others examined by a doctor even if you were not injured.
2.     Who will pay the medical bills for a car accident?
Your accident-related medical expenses will be paid by the insurance up to a certain threshold. These costs will eventually add up to an amount which the company will try to recover from you and is called a claim for reimbursement. You could hire a personal injury attorney to work with your insurance providers and keep track of all these expenses thereby making sure that you are not being charged for anything that is not related to the accident. Your attorney will also work to negotiate and reduce those charges to help you get a reasonable amount.
3.     Will using health insurance to cover the costs make my premiums go up?
When your health insurance pays for your accident-related expenses, it does not increase your premium amount.
4.     Can I get compensation if I was partly responsible for the accident?
In the state of California, you may be able to file a claim even if you are not entirely responsible for the accident since California follows the rule of "pure comparative negligence" whereby one driver is not held entirely liable for all damages.
5.     Will I need to hire an attorney to file a personal injury claim?
It is not mandatory to hire an attorney for filing a personal injury claim; however, working with an attorney with years of experience in this field increases your possibility of receiving a fair compensation from the insurance company. If you have any questions regarding filing personal injury claims in Oakland, you can contact Quirk Reed law firm at logan@qrfirm.com or by visiting their website at https://qrfirm.com/contact/.