If you've been in a car accident, you may find yourself wondering what to do after a car accident that's not your fault. If you were involved in a car accident and the crash wasn't your fault, you very likely have grounds for a personal injury lawsuit.
Below, you will find a brief overview of what to do when someone hits your car and how a car accident attorney can help you.
What to Do After a Car Accident if It's Not Your Fault
Immediately after a crash, you may experience several minutes of deep shock. It's important to stay calm and remove yourself from potential danger. If possible, move your vehicle to the side of the road to avoid a chain accident or road obstruction.
Get Yourself to Safety and Seek Medical Help
The first thing you should do after a car accident is to get medical help for yourself and other people involved in the crash. Even if you believe your injuries are not severe, see a doctor as soon as possible. Some injuries, like whiplash, spinal cord injuries, or TBI, may have delayed symptoms.
Contact a Lawyer Before Your Insurance Company
After a vehicle accident, we recommend that you speak to a reputable car accident lawyer even before you contact your insurance provider. While you may trust your insurance company, remember that their goal is to pay as little as possible.
For example, you might call your insurer soon after an accident and state that you have not sustained serious injuries, only to experience a delayed onset of conditions like a concussion or herniated disc. An unscrupulous insurance company may exploit your initial statement to deny or minimize your claim.
A car accident attorney can advise you on what information to give your insurer, communicate with the insurance company on your behalf, and evaluate any settlement offer from the at-fault party's insurer.
Call the Police Immediately
California law states that you must call the police if you were involved in a car accident that caused any injury. Even if nobody was injured, calling the police from the accident scene is still highly advisable. A police report is invaluable as complicated, objective evidence that both parties' lawyers and insurance companies can refer to later.
When talking to the police after a car accident that's not your fault, be mindful of your declaration. If you are unsure of the facts, it's always better to say "I don't know" rather than give an inaccurate statement.
Car Accident Police Report
Every car accident victim should obtain a copy of the car accident police report. The report may contain valuable evidence that will help you in your insurance or personal injury claim. You or your attorney can request a copy of the report through the police department or California Highway Patrol office.
Gather Evidence on the Accident Scene
Photo and video evidence from the accident scene may prove invaluable in building a strong personal injury case. If your medical condition allows you to do so, try to obtain close-ups and panoramic photos or videos of:
      The accident scene from all directions
      Any skid marks
      All vehicles that were involved in the accident
      Traffic control devices like yield signs or traffic lights
      An angle that shows the other party's view of the accident scene
Find and Talk to Witnesses
If other people are present, ask for their names and phone numbers before leaving the accident scene. The statements of neutral witnesses like pedestrians, drivers in other vehicles, and emergency responders can be significant in a car accident claim.
Keep in mind that even a witness who didn't see the actual crash may be able to affirm that the at-fault driver disobeyed a yield sign, neglected to use their turn signal, or appeared inebriated.
Most mobile phones have a voice recording program you could use for recording a brief witness statement.
Call Your Insurance Company
Once you've spoken to the police and a car accident lawyer, it's crucial to talk to your insurance company soon after an accident and report all relevant details.
FAQs:
Someone hit my car. Whose insurance do I call?
You should always notify your insurance company of an accident. There is no legal need for you to communicate with the other party's insurer in most cases.
What happens if you have no insurance, but the other driver was at fault?
It's never a good idea to drive uninsured in California, but if you have no insurance, you can sue the at-fault party for damage to your vehicle and medical costs. Often, the other driver's insurance provider will cover property damages.
How does car insurance work when you are not at fault?
Generally, your insurance company should cover damages according to your policy. Under California law, your insurer has no right to increase your premiums if the accident was not your fault.
Who pays for car damage in a no-fault state?
In no-fault states, the driver's insurance usually covers car accidents regardless of whose behavior on the road caused the crash. However, even in no-fault states, the injured party can still file a personal injury claim against the at-fault driver.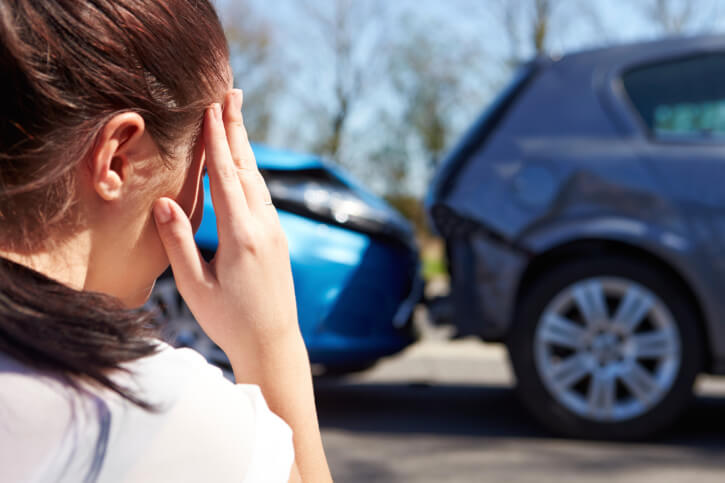 Benefits of Hiring a Reliable Car Accident Attorney
It's hard to overstate the importance of hiring a car accident attorney with expertise in your state's personal injury law. A reliable attorney will give you an accurate case evaluation, guide you during the claim process, and improve your chances of obtaining fair compensation.
At Quirk Reed LLP, we employ a client-focused, results-driven approach that has contributed to our strong track record in settling car accident cases in California and Nevada.
Contact Quirk Reed Law Firm When Involved in a No-Fault Car Accident
As you ask yourself what to do after a car accident that's not your fault, one of the answers is to seek experienced, reliable legal advice as soon as possible. Quirk Reed LLP, car accident attorneys, are here to protect your rights.
For a free consultation, call or contact us online.