The accidental death of a loved one can be sudden and devastating, especially when someone else is directly at fault. Our Berkeley wrongful death attorneys understand that no amount of money can replace your loved one, but it can certainly help you through this challenging transition. Plus, we know that bringing the person or responsible entity to justice can be a source of peace for many affected families. 
We serve wrongful death clients at Quirk Reed, LLP throughout the Berkeley, CA, area and beyond. We know that this is a difficult time for everyone involved, and our Berkeley wrongful death attorneys and personal injury attorneys in Berkeley are here to make this transition as comfortable as possible for you. Whenever you need a wrongful death law firm that can help you find the closure you've been searching for, turn to Quirk Reed for help.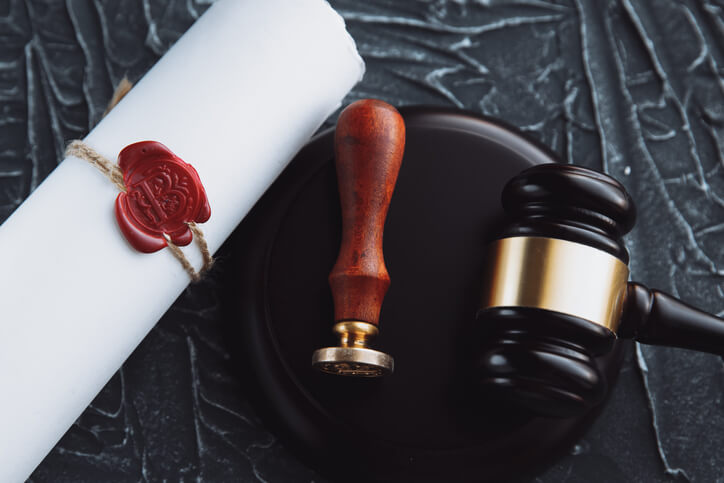 What Is Considered Wrongful Death Malpractice?
It's incredibly painful to lose a loved one before their time. A competent, reliable wrongful death lawyer can help you navigate this complex legal landscape. Generally, a death linked to the following may be considered wrongful: 
   

Reckless actions or faults

   

Willful acts

   

Negligence

   

Omission of duty
Berkeley Wrongful Death Attorney From Quirk Reed
At Quirk Reed, LLP, we hope that you never have to fight for compensation for the wrongful death of someone close to you. However, if the unthinkable happens, we know how reassuring it can be to have a robust and trustworthy support system. We don't just want to help you find justice; we want to help support you through this difficult time. 
No legal professional can guarantee a winning outcome for your case. However, with a Berkeley wrongful death attorney from Quirk Reed by your side, you can rest assured that you'll have our knowledgeable and caring team with you every step of the way. 
Logan Quirk and Nikolaus W. Reed graduated from Santa Clara University School of Law and have collectively handled hundreds of cases. Both of our distinguished attorneys and our professional staff will use all of their legal tools and resources to assist you with your case. 
Wrongful Death Cases
Wrongful deaths have many different causes. Our wrongful death lawyers handle all of the following sources of wrongful death lawsuits: 
   

Medical malpractice

resulting from negligence, cutting corners, surgical errors, incorrect treatments, treatment delays, and more

   

Defective products

with failed safety features, such as car seats, power tools, and smoke alarms

   

Workplace accidents

resulting from corner-cutting, careless employers, and unsafe practices or conditions

   

Accidents in the public domain

such as public pools, restaurants, and other businesses

   

Drowning

when another entity was responsible for your safety, such as at work. 

   

Electrocution

on the job or in a public business place

   

Carbon monoxide poisoning

due to a malfunctioning carbon monoxide detector

   

Pedestrian accidents

due to negligent or safety-impaired drivers

   

Machine failures

on everything from heavy machinery to small tools

   

Construction accidents

due to workplace safety violations

   

Police misconduct,

regardless of whether a crime was committed or not

   

Car accidents and truck accidents

due to inattentive drivers, vehicle malfunctions, unsafe road conditions, and other circumstances

   

Bicycle accidents

on both motorized and unpowered bikes

   

Faulty instructions

that lead to loss of life

   

Fires

due to malfunctioning appliances, vehicles, wiring, and gas lines

   

Slip and fall accidents

in public or privately-owned businesses
Berkeley Wrongful Death Attorneys for Wrongful Death Claims and Compensation
When one of your loved ones is the victim of a wrongful death scenario, it isn't just emotional pain you may be dealing with after. Financial pain can be an enormous burden, and in many cases, it can worsen your emotional load. Our goal at Quirk Reed, LLP, is to lighten this burden as much as we can. Even if we can't heal your emotional wounds, we can undoubtedly help tackle the financial ones.  
   

Medical bills

resulting from your or your loved one's injuries

   

Burial and funeral expenses

following the death of your loved one(s)

   

Financial support of the deceased individual

to help ease the financial transition after the loss of the deceased

   

Lost wages

for those unable to work after a catastrophic event

   

Pain and suffering

at the hands of another responsible party

   

Mental anguish

from losing a loved one and undergoing a traumatic event

   

Loss of consortium

after losing a beloved spouse

   

Loss of a prospective inheritance

or financial support you would have received from a loved one

   

Loss of your loved one's services

that might affect your current lifestyle, such as income, health insurance, or otherwise
Who Can File a Wrongful Death Case?
Family members are the most common individuals to file wrongful death claims, including spouses, children, and sometimes parents or grandparents. Unrelated financial dependents, domestic partners, and life partners may also have grounds to file a wrongful death lawsuit. Also, anyone who can claim part of the deceased individual's estate may be able to file. 
However, there is an order to who can file a wrongful death claim. For example, grandchildren can only file a lawsuit if the deceased's children have also passed. Parents and stepchildren also must be dependent on the deceased for financial support to be eligible. 
Professional Berkeley Wrongful Death Attorney – Quirk Reed
Ready to find a Berkeley wrongful death attorney? Contact Quirk Reed, LLP, for assistance. Our law professionals go above and beyond to make the process as seamless, painless, and comfortable as possible. We know you're already going through enough as it is — let us take the painful legal aspects off your hands. 
When you're ready to work with a wrongful death lawyer near you, call our office to speak with a member of our team. We are here to support you and help you navigate the legal proceedings for your wrongful death case. We look forward to speaking with you.
Areas We Serve: