Did you know that you can sue a person and take firm legal action against him/her if you have happened to sustain a dog bite by their dog? Dog bites can range in severity and you could potentially get yourself severely injured by an unruly dog or contract a dog bite-related disease if the dog you receive this bite from hasn't been adequately vaccinated. While dogs are usually friendly and playful, there's no telling the damage they could do to you if they feel provoked. Aggressive dogs, prone to attacking other human beings, usually belong to negligent owners who haven't been able to provide them with sufficient training and socialization. These dogs can also bite your dog/pet. You might want to hire yourself a dog bite attorney to acquaint yourself with the legal claim you have in such a situation. The legal compensation model applicable varies with every state and hiring a local dog bite attorney enables you to learn about the specific laws that are relevant for your state. Of course, you can always attempt to read up on the subject by yourself. However, it is always wiser to seek professional advice and guidance on legal matters.
A personal injury lawyer can also help you file a personal injury claim when you have fallen victim to the physical hostilities of a dog, such as being mauled or attacked. They will be able to brief you on whether you have a legal claim, the extent of your liability, the sort of defenses that can be utilized, the potential legal and monetary consequences of sustaining a dog bite and so on. Usually, familiarity with the concepts of negligence and other state-specific rules that govern dog bite injuries legally will be sufficient knowledge for a personal injury lawyer to help your legal complaint along.
Work With The Dog Bite Lawyers At Quirk Reed LLP
Quirk Reed LLP, our personal injury law firm in Oakland is adept at dealing with personal injury cases of various kinds. We can address your dog bite for you legally. Receiving a grievous dog bite is no joke – it could leave you maimed for life. So, while you may not always want to take legal action for every dog bite injury you are subject to in your life, we understand when you do. When you want to press charges of negligence against an irresponsible dog owner, you need a fierce personal injury or a dog bite lawyer to advocate for your due compensation.
When you seek out the services of our personal injury/dog bite legal attorney or any personal injury/dog bite lawyer, for that matter, you protect your rights from being exploited. Often, negligent parties and their insurance companies try to manipulate your vulnerabilities when you're dealing with the injury you've sustained. You need reinforcement to keep you protected against this exploitation when what you need to focus on, is healing yourself and getting back on your feet.
A skilled and experienced personal injury/dog bite lawyer can help you emerge strong out of these difficult circumstances. They will stand strong by you and provide any support that you'd need throughout the legal process of filing for damages. Oakland's Quirk Reed LLP is one such personal injury law firm. If you have any doubts regarding the quality legal services we offer, you can always reach out to our past clients. They will back up our claims amply and let you know about all of the amazing results that we've achieved for them. Besides dog bites, we also provide out legal help for individuals who've sustained personal injury in any personal vehicular/commercial vehicular accident or been harmed by medical negligence. If you require absolutely any assistance regarding a dog bite injury or any of the situations stated above, feel free to request a free consultation on our website.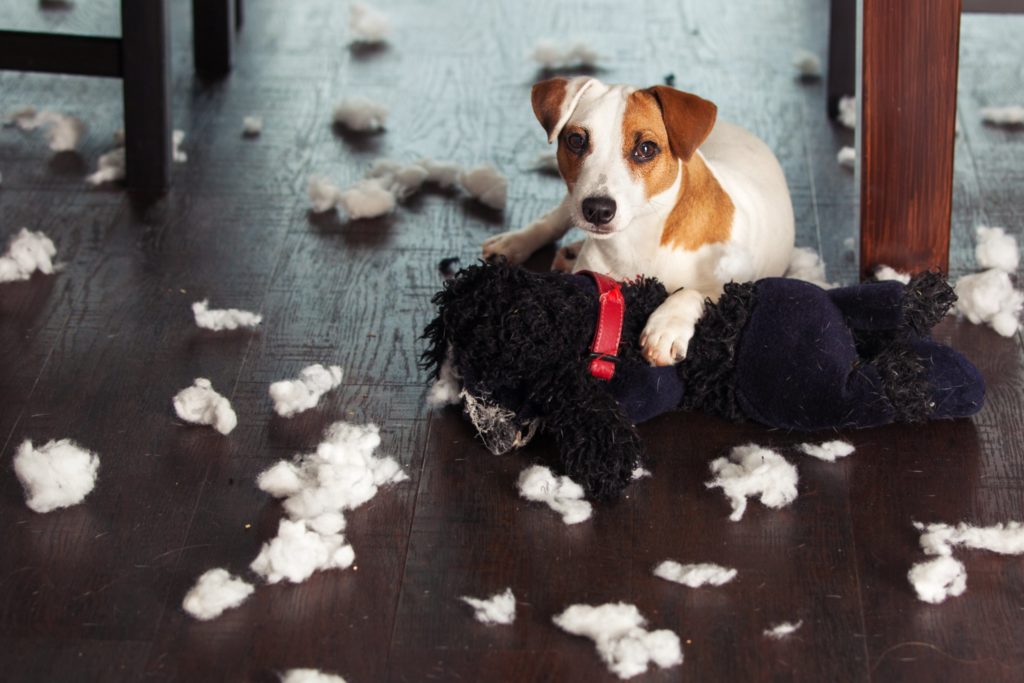 What Can You Do When You've Been Bitten/Physically Harmed by Somebody Else's Dog?
Looking for a legal attorney to fight a case for compensation might not be the first thing on your mind after you've sustained a dog bite-related injury, but we advise you to consider this option all the same. Dog attacks are usually covered by the dog owner's homeowner's insurance policy, so you can file an insurance claim with them if the injury occurred on their property premises. You don't want to pursue this claim all by yourself or you could end up with a truckload of unpaid medical bills. You want to handle this wisely. A dog bite attorney can be extremely helpful in dealing with big insurance companies and using their own knowledge and expertise to negotiate a fair settlement deal for you.
Besides filing for compensation, you can also file an additional lawsuit against the dog owner or caretaker for damages. Certain states decree that these damages need not always be dog bite induced specifically and can in fact, be any dog-related injury. While a personal injury lawyer can always help you sue for dog bite damages, a dog bite attorney can extend to you the specialized assistance you need. You can trust them to be familiar with state-specific laws pertaining to dog bites, the means of calculating potential damages as also the best way in which to present your evidence.
Of course, all of this comes much later. If you've sustained a dog bite that has punctured or scraped your skin, you need to get expert medical help. You can start your first aid at home, but it is recommended that you get professional medical help soon after. The doctor will then examine your injury and check for any damage to your muscle/tendons/bones/nerves. He/she will then proceed to adequately clean the area to help heal and prevent the risk of bacterial infection.
You can follow these basic first aid steps if you've suffered a dog bite injury –
Cover the wound with a clean towel to stem any bleeding
Elevate the injured body part area
Wash the bite with soap water
Use a sterile bandage on the wound
Apply antibiotic ointment on the wounded area daily
The more severe your injury, the higher your medical bills will amount to. It could be expensive to get a minor dog bite sustained injury stitched up as well. Dog bite injuries sometimes require repeat injuries to repair the damage affected. If you sustained a severe dog bite injury, you could even have to go under the knife for plastic surgery.
In California, state law requires both the dog owner and dog bite victim to send notice to the County Department of Animal Services in the incident of a dog bite. According to Californian law, the dog should also be quarantined for ten days from the date of the bite. The law does not exempt dogs that have received their rabies vaccines. Yet, if it is the first reported case of minor bite for the dog, it might still be allowed to quarantine in its own home.
You Must Be Able to Prove Liability
In order to have a dog bite case against a dog owner, you need to be able to prove their liability in causing your injury. The laws that govern your state and how strong your case is will influence if you are able to gather a strong dog bite case against somebody. Some states of the U.S. follow a "one-bite" rule to hold dog owners/caretakers responsible. According to this rule, if the owner was aware that their dog had previously bitten somebody or caused physical harm to another or had sufficient reason to believe it dangerous, he/she must accept liability for their dog's damage. Other states do not have a provision for this rule and only require that the dog bite victim prove that they were in a surrounding that they were legally allowed to be in, nevermind the precautionary restrictions observed by the owner to restrain their dog.
The law contains several statutes associated with dog bites and negligence which warn the dog owner of their duty to keep others from being harmed by their dog. Guests, help on their property, and individuals in public places all fall under this purview. Of course, dog owners must also abide by local leash laws and another legal framework that protects the public from threats from, particularly aggressive dog breeds. You might even find it possible to file a case against people who do not necessarily own the injury-causing dog directly. Dog sitters, kennel owners, landlords, or the parents of a dog-owning minor may also be held responsible.
Compensation that You Can Expect for Your Dog Bite Incurred Damages
Dog bite cases usually involve people that dogs are familiar with. You could sustain a dog bite from a neighbor/friend or family member's dog. We are not aware of the ins and outs of dog behavior. It is possible for an otherwise friendly and docile dog to suddenly become aggressive and launch an attack. Generally, dogs who are frightened themselves, have a litter of puppies, or happen to be injured or in pain may lash out at people they would never hurt in an everyday situation.
If you are in California, you have two years time since the event of the dog bite to file for damages/compensation. You will need to prove your location at the time of the attack to have any dog bite case against the dog owner. It helps to have email and text conversations with the dog owner previously which can be evidenced as proof of your relation. The dog owner might set out to build a case against you as having trespassed on their property if the injury occurred on their private property otherwise. Your dog bite attorney will also need to prove that your injury did in fact result from a dog bite. It isn't unusual to have the dog owner deny to law enforcement that their dog had no role to play in the dog bite victim's injury later. We, at Quirk Reed LLP, have been working-dog bite cases for quite some time now and know exactly how to gather the necessary evidence to argue and prove the dog owner's liability in causing you harm.
If you suffer a dog bite injury, you might be privy to asking for the following types of compensation –
Emotional distress
Loss of wages
Pain and trauma
Emotional distress
Loss of enjoyment of life
Permanent maiming/disfigurement
A dog bite also exposes you to rabies risk. Taking rabies shots can be both expensive and painful.
Quirk Reed LLP Can Help You Effectively Fight and Win Your Dog Bite Case
It doesn't matter whether you are looking for a dog bite attorney specifically or simply a personal injury lawyer to win you your due compensation for a dog bite injury, Quirk Reed LLP can help you all the same. You can call us at 1 (888) 858-1925 or write to us at logan@qrfirm.com with any legal queries that you might have regarding a dog attack injury you sustained. California ranks the highest out of all other US states when it comes to dog bite lawsuits. It is true that our dogs are a part and parcel of most of our lives. Yet, if you've suffered a dog bite injury from another person's dog, you are liable to receive damages. You might have a difficult time taking legal action against a friend/family, but know that, as the victim, it is only just that you receive your compensation. You need not worry that you will financially trouble your relative/friend – in most cases, a dog owner's homeowner's insurance policy covers dog bite injuries. You can rest easy that your legal claim does not inconvenience them too much but helps you pay off expensive medical bills resulting from their dog bite injury all the same.
Contact us sooner rather than later after having fallen victim to a dog bite. We will ensure that you comply with legal guidelines laid out for making a compensation/damages claim in the instance of a dog bite. We will fight your dog bite case for you and provide you with the best possible outcome you could expect. What are you still waiting for?