California was one of the top ten states for large truck and bus fatalities between 2015 and 2017. In 2017 alone, there were over 360 fatal crashes involving large trucks in California. If you were involved in a large trucking accident in California, you could be eligible for compensation.
California laws dictate the operation of commercial vehicles. This includes large trucks like semis and other trucks used for commercial purposes. Cities like Berkeley must be especially attentive to these laws.
The I-80/Gilman interchange is considered to be one of the most dangerous intersections in Berkeley. Car accidents, unfortunately, are all too common. If you are involved in a truck accident in Berkeley, contact a truck accident lawyer right away.
Areas We Serve: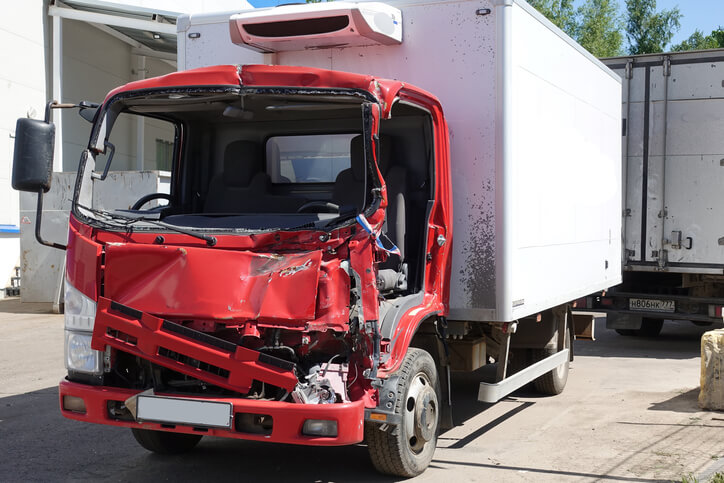 Types of Truck Accidents in Berkeley
Truck accidents can occur for a multitude of reasons and involve different types of collisions. Regardless of the type of truck accident that happens, contact a truck accident injury lawyer if you're injured.
Types of truck accidents that occur every year in Berkeley and across the country include:
    Rear-end collisions
    Jackknife accidents
    Rollovers
    Underride accidents
    Override accidents
    Head-on collisions
    Brake failure accidents
    T-bone trucking accidents
    Defective truck equipment accidents
    And more
These truck accidents can vary in severity and cause. Pursuing legal action after a truck accident can ensure that you get the justice and compensation you deserve. Contact an experienced truck accident attorney like Quirk Reed LLP if you're injured in a truck accident in Berkeley.
Common Causes of Truck Accidents In Berkeley, CA
While California's laws and regulations are put in place to help avoid these dangerous accidents, they still occur and have serious implications. Below you'll find some common causes of truck accidents in Berkeley, CA.
Employer Negligence
One common cause of trucking accidents is employer negligence. Trucking companies whose employees are driving on the job are expected to do their due diligence when hiring. Truck drivers in many states must be certified and licensed to drive commercial vehicles. In some trucking accident cases, it's found that an employer failed to ensure that a driver was certified correctly.
Another form of employer negligence has to do with the equipment used while on the road. If an employer does not regularly maintain their vehicles, this could lead to accidents caused by mechanical issues. Mechanical issues include brake failures, transmission failure, and so on.
Improper Loading
One cause of major accidents involving commercial vehicles is truck tipping. When a large commercial truck is not loaded correctly, it can be a tripping hazard. When a truck's center of gravity is off, sudden stopping can cause the whole vehicle to tip. Improper loading is the company's fault responsible for the trucks, and if it leads to a cause, the company is liable for damages.
Faulty Manufacturing
When a design flaw or poor manufacturing causes an accident, there could be severe consequences. Faulty manufacturing can cause commercial vehicles to malfunction and even cause trucks to roll over completely. The design of commercial vehicles like semi-trucks can directly impact how they function on the road.
Driver Fatigue
Commercial truck drivers are required by law to work a certain number of hours to avoid driver fatigue. Unfortunately, trucking companies often overwork their drivers despite these regulations. Many on-road accidents are caused by commercial truck drivers falling asleep at the wheel due to driver fatigue.
Substance Abuse
Trucking companies are required to conduct drug tests on any employee operating a commercial vehicle. This is because there have been many instances of drivers using and abusing drugs or alcohol on the job.
Driving Above the Posted Speed Limit
Breaking the road laws can cause accidents, but driving over the speed limit when operating a large commercial truck is especially dangerous. Large semi-trucks are much more difficult to control and stop, making them more likely to cause collisions if they are speeding.
What to Do After a Truck Accident in Berkeley
In the event of a truck accident, there are important steps to take. Immediately after an accident, the damage should be assessed. The safety of the persons involved is the first thing to note. Dial 911 to both report the crash and to get emergency medical services if necessary.
Record the contact information from all parties involved. Drivers and witnesses should all be accounted for. The more you document, the better chance you'll have of defending yourself in a legal case. Document damages to your vehicle and any injuries that were sustained.
The next step is to contact your insurance company and your truck accident attorney to file claims. If you require legal representation, Quirk Reed LLP can help.
Truck Accident Injuries
Truck accidents can result in severe injuries. The injuries sustained after a truck accident should be documented as they can cause hefty medical expenses for which a truck accident lawyer can help seek compensation.
The common types of truck and vehicle accident injuries are as follows:
    Back and neck injuries
    Broken bones
    Head and brain injuries
    Spinal cord injuries and paralysis
    Wrongful death
    Burn injuries
    Amputation and disfigurement
    Internal injuries
    Broken bones
Truck Accident Injury Claims and Compensation
After a truck accident, a claim can be filed to gain compensation for a multitude of expenses and damages. We work on behalf of a truck accident victim to help seek full compensation.
Truck accident injury claims and compensation for victims can include but are not limited to the following:
    Medical expenses
    Loss of income
    Insurance coverage
    Punitive damages
    Property damage
    Pain & suffering
Trusted Truck Accident Lawyers in Berkeley, CA – Quirk Reed LLP
Our Berkley truck accident lawyers at Quirk Reed LLC can help with your truck accident injury case and will work to get full compensation.
Quirk Reed LLC truck accident lawyers have years of experience serving the Berkeley, CA, area. Our team will stand with you and fight for your rights.
Call Quirk Reed LLC today for a free quote.
Other Practice Areas: